Results Day information and Post GCSE Results Sixth Form Admissions
Examinations results day information for GCSE results and Post GCSE Results Sixth Form Admissions information.
GCSE results will be issued in Neil Maythorne room ground floor at 10.00am on Thursday, 22 August.
**Please note that Harford Road will be closed to vehicles during this period, car parking will be available in the School Coach Park.**
Candidates must collect their own results, unless the College already holds a letter authorising another person to collect results. Year 11 and Year 13 uncollected results will be put in the post on results day.
Exams Office Staff will be available to discuss urgent issues arising from results on results days until 2pm and between 9.30am and 1pm on Friday, 16 August (A level) and Friday, 23 August (GCSE).
Further details on post results services will be issued with results.
Post GCSE Results Sixth Form Admissions information for Internal and External Candidates
GCSE Results and Ivybridge Sixth Form Admissions: Internal Candidates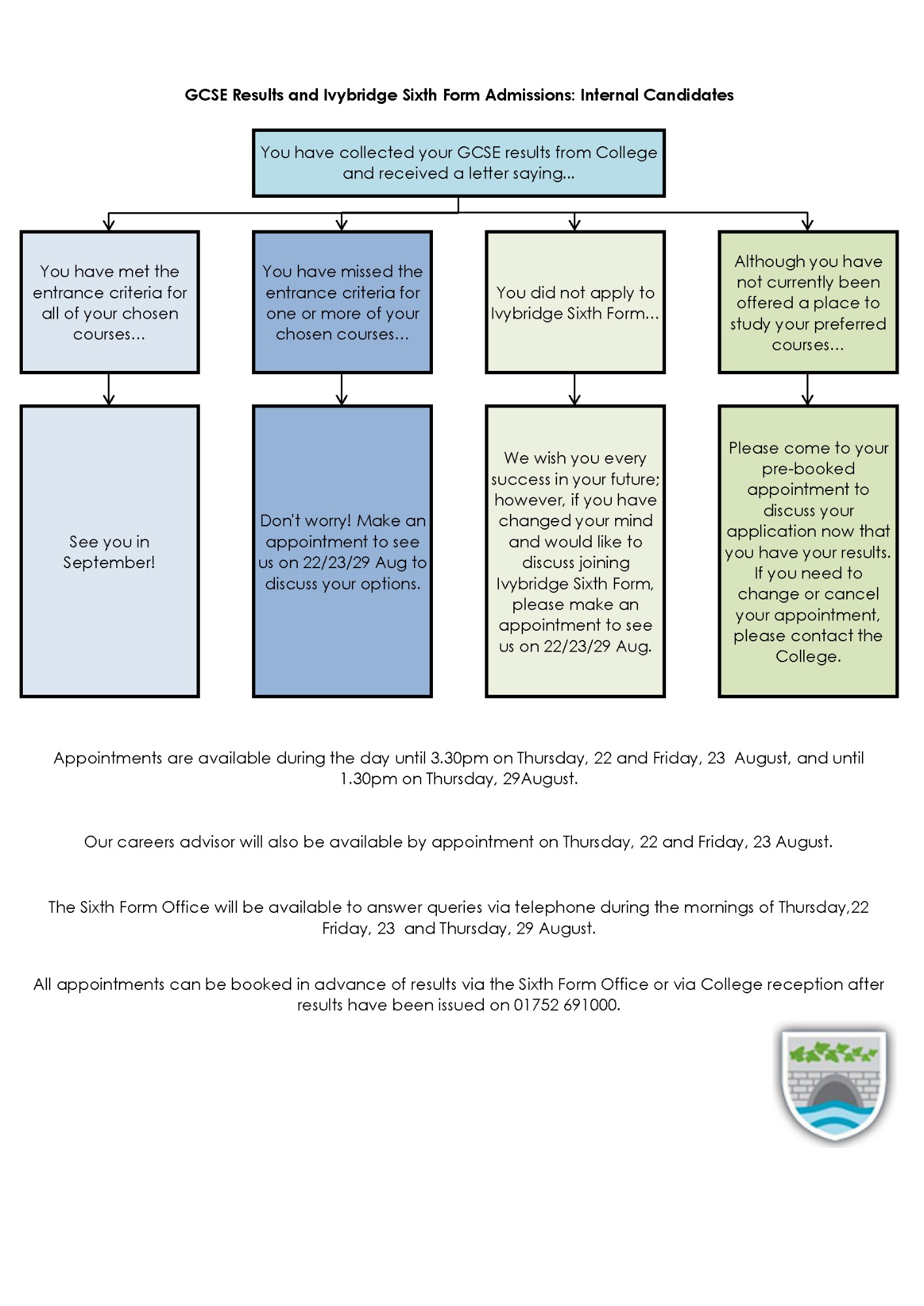 GCSE Results and Ivybridge Sixth Form Admissions: External Candidates