Students travel to London for World Class School's re-accreditation process.
On Friday, 14 June, students from the College travelled to London to meet students and staff from The Charter School, North Dulwich. This unique opportunity was part of our World Class School's work.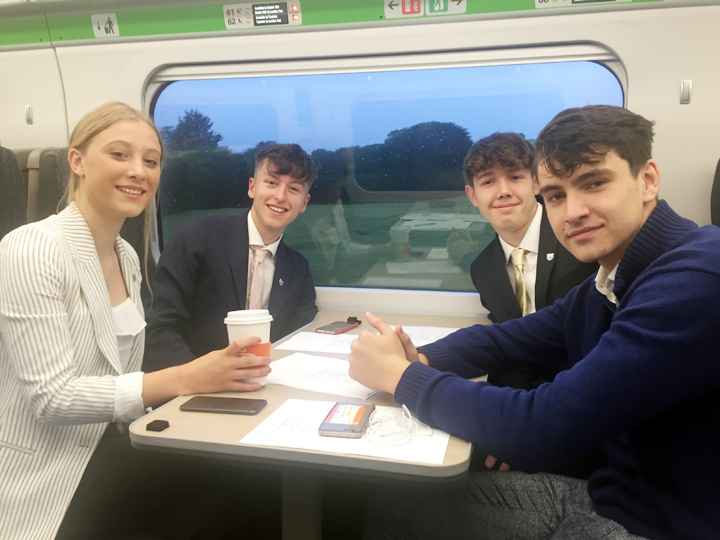 Whilst at our partner school we spent a day assessing the qualities and characteristics of World Class students.
Students from our College found this a fantastic opportunity to experience life at another World Class School, and although we are very different in so many ways, there were also many commonalities, as both schools strive to maximise the potential of every child, and are outstanding.
On Tuesday, 18 June the College hosted a return visit by The Charter School, where we showcased a range of World Class School Quality Mark characteristics. As part of the re-accreditation process each partner school are making a 10 minute film, in order to demonstrate the qualities of World Class students.
The Deputy Head teacher of The Charter School, Mr Williams, said of his visit to Ivybridge Community College, "You have a wonderful College of which your staff and students should be proud. We particularly liked the lessons we saw and how passionately the students spoke about the mentoring, their work with the police and the cardboard boat race! I look forward to seeing you in Sheffield, and to working on an exchange trip next summer."