Students Present to Parents at Year 5 Open Morning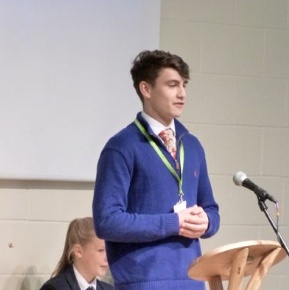 In June, the College hosted two Year 5 Open Mornings, which gave the opportunity for primary school pupils, currently in Years 4 and 5, and their parents, to visit the College a see a typical 'day in the life' of students at Ivybridge Community College.
Before the start of the presentations parents and pupils were entertained by musical performances from Ivybridge Community College students.
Students in Year 7 presented to the packed audience about their personal experiences of their first year at the College.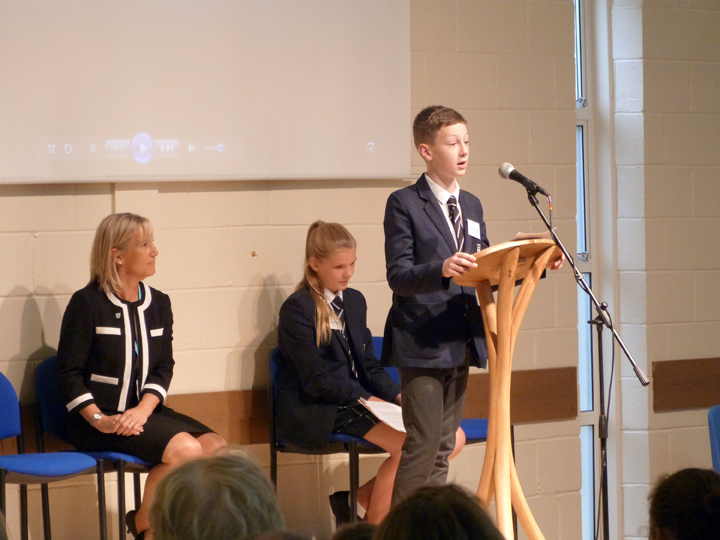 Jack Newton, Head Boy of Year 7 said, "I can honestly say this has been one of the best years of my life and I know that as I progress through the College so many exciting opportunities will keep coming my way. In year 7 you will be able to experience lessons that might not have been possible in your primary schools. I am extremely proud of the wooden box I designed and produced in Design and Technology and being able to be part of so many experiments in Science has been one of my particular highlights this year. I have also been very lucky to have been involved in the recent Maths challenge and the numerous reading competitions that are held regularly in our fantastic library.
The journey I have made to be here has been phenomenal, but I wouldn't be here if it was not for the amazing staff and year 11 mentors who have done their best to make this outstanding College like home. It would be wrong of me not to mention this morning one of the best things about the College. I could mention the enthusiasm of the teachers, the excellent facilities, the highly committed Principal, but there is something even greater than all of the things I have already mentioned which is the opportunity you have to reach your full potential while you are being taught here. I am very proud to wear the Ivybridge uniform and I hope that if you choose to join our college you will feel the same too."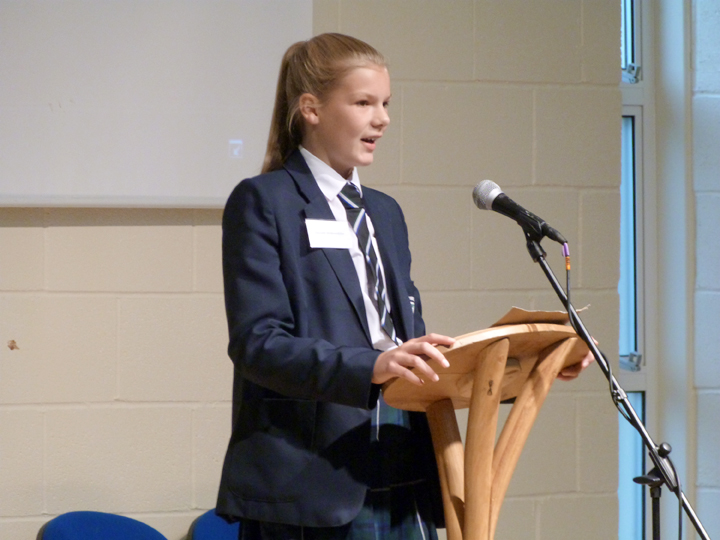 Gemma Bennett, Head Girl of Year 7 added, "Last September, during my first week at Ivybridge, I was made to feel welcomed and instantly knew that I had made the right choice to be a student here, as everybody was so warm and kind. As I started to settle in I began to find my way around with the support of the Year 11 mentors. During the first week as a Year 7 student one of my highlights was to visit the Clubs Fair which was amazing, I quickly realised that there would never be an opportunity for me to be bored. Ivybridge Community College believes in the opportunity of student voice. As Head Girl I have worked with staff and students on many exciting projects. I am extremely proud to be a student here at Ivybridge. Staff really do want the best for me and I am confident that I will be able to achieve academically and continue to grow in confidence and reach any goal I set myself."