Ivybridge Community College Athletes among the medals at both the Devon and South West Schools' Championships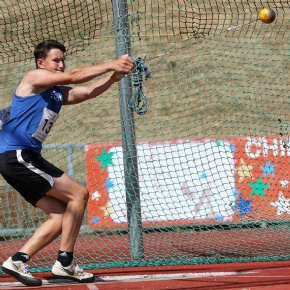 On Saturday, 15 June Year 11 student, Edward Fileman, and Year 9, student Lili Fern, both won South West Schools' Championship titles at Exeter.
Edward moved up to second in the United Kingdom Under 17 Discus rankings with a personal best throw of 49.86m, just short of the championship record, in the Intermediate Boys' event. He also won Silver in the Hammer with another national standard throw of 57.19m.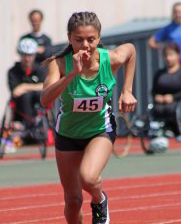 Fern recorded a PB and national standard time of 12.38 seconds in the Junior Girls' 100m. She was also in the winning Devon 4x100m Relay team.
Noah Jones, in Year 9 gained a Silver medal in the Junior Boys' Pole vault, and Year 13 student Lois Fileman picked up a Bronze medal in the Senior Girls' Hammer.
After the Championships, Devon confirmed their team for the English Schools' Track and Field Championships in Birmingham on July 12 -13. The Devon team includes: Lili Fern, (Junior Girls' 100m), Year 11 student Estelle Hodges (Intermediate Girls' 80m Hurdles and Relay), Lois Fileman (Senior Girls' Hammer), Noah Jones (Junior Boys' Pole Vault) and Edward Fileman (Intermediate Boys' Discus).
Earlier in the month at the Devon Schools' Championships in Exeter, Edward broke two Devon Schools' Championship records. He won both the Intermediate Boys' Discus and Hammer events with national standard distances. Toby Clayden, also in Year 11, recorded personal bests in both the Intermediate Boys' Long Jump (6.25m) and 100m Hurdles (14.63 seconds) achieving a Gold medal.
Lili gained a Gold and Silver medal, when she won the Junior Girls' 100m and took the runners-up spot in the 200m. At the Devon Open meeting she was also in good form again winning the Under 15 Girls' 100m.
There were English standard performances from Lois, who came second in a strong Senior Girls' Hammer event with 44.76m. Also claiming Devon titles were Seren English, in Year 11 (Intermediate Girls' 1,500m) Adam Dingley, in Year 7 (Minor Boys' Long jump) and Noah Jones, in Year 9 (Junior Boys' Pole vault).