Hockey Success for Toby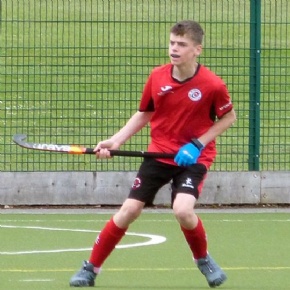 Ivybridge Community College is delighted to recognise the Hockey achievements of Year 9 student, Toby Cameron.
Toby has played for Plymouth Marjon Hockey Club since he was 6 years old. Each year he, along with his team mates, has taken part in the England Hockey Club Championships, often getting to the south regional finals. This season, at Under 14 level, the team again made the south regional finals, this time in Cheltenham, where they won all their games convincingly and qualified for the national finals in Reading earlier this month. The top eight club teams in the country met for the finals and the Plymouth Marjon Hockey Team played brilliantly, drawing 2 games and narrowly losing their final game by 1 goal. They are the first junior team from the club and from Plymouth to get this far in the England Hockey Club Championships and their success was testament to much hard work and commitment from all.
Toby has also played this season as a member of the Under 14 Devon County squad, while his brother Joel, in Year 10, has been training and playing with the West of England Regional Performance Centre.