Question and Answer Session with Labour MP, Luke Pollard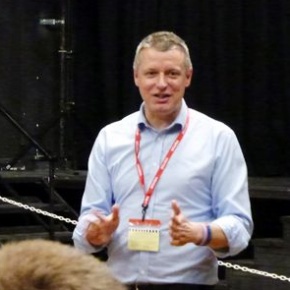 On Friday, 5 April, Ivybridge Community College were privileged to host a visit from Luke Pollard, Labour MP for Plymouth Sutton and Devonport, who took time out from his busy schedule in the midst of Brexit negotiations and multiple votes in Parliament in order to deliver a Question and Answer session.
Mr Pollard is Shadow Minister for Fisheries, Flooding and Coastal Communities. He also sits on the Transport Select Committee.
A mixed audience of staff and students from Years 11, 12 and 13 posed a variety of questions, ranging from how best to involve young people in politics, Brexit (of course) and the possibility of a second referendum, the voting system, defence, LGBT rights and education. The Year 13 students had prepared their questions in advance and this had definitely paid off.
Ms Daniel, Head of Year 13, said, "The audience were totally engaged, interested and knowledgeable. It was a great opportunity to gain insight into current political thinking, both short and long term, and from my point of view, a complete pleasure to host."