Success at the UKMT Mathematics Challenges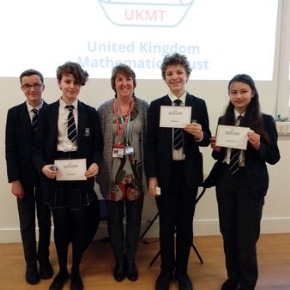 Students at Ivybridge Community College, together with over 260,000 students from across the country, participated in the Intermediate Mathematics Challenge recently.
Intermediate Mathematics Challenge Success 2019
They achieved 5 Gold, 14 Silver and 9 Bronze positions in this year's UKMT Intermediate Maths Challenge.
Six of our students made it through to the next round with Isobel and Thomas, in Year 9, qualifying for the Grey Kangaroo stage and Year 11 students Joseph , Reece, Daniel and Nadia qualifying for the Pink Kangaroo Stage.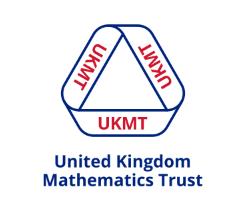 Individual Recognition
Ivybridge Community College Year 11 student, Joseph, has been selected for invitation to a National Mathematics Summer School, to be held at the end of the summer term in Leeds, following his excellent performance in this year's Intermediate Mathematics Challenge.
Joe received a Gold award in the UKMT Intermediate Challenge with an exceptionally high score of 98 when only 71marks were needed. This alone has allowed him to be entered into the UKMT Pink Kangaroo Challenge.
The Mathematics Department are extremely proud of Joe's achievements.
UKMT Team Success
On Thursday, 7 March, Ivybridge Community College students, Ciaran and Lucy in Year 8, and Isobel and Alex in Year 9, represented the College in the regional finals of the UKMT Team Challenge.
Teams are made up from gifted and talented students from schools and colleges across the county. This year fourteen teams participated in the competition.
Our students performed well above average and finished in third place, an outstanding achievement. At one stage in the Challenge there was only one point separating the top three teams.
Congratulations are well deserved.