Gold Medal Winners at Rowing Championships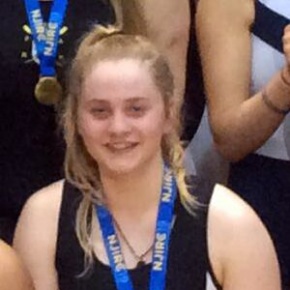 Ivybridge Community College Year 12 student, Phoebe Lansley, recently took part in the nation's biggest rowing event, the National Indoor Junior Rowing Championships (NJIRC).
She was part of the Plymouth Schools' Team at the Copper Box Arena, a multi-sport venue used for the 2012 Summer Olympics, located in the Queen Elizabeth Olympic Park in Stratford, London.
Over 2000 rowers competed from the ages of 11-18. Phoebe's team managed to defend their Gold Medal title for the Women's Boat Race by 76 metres (based upon the record set by the Cambridge crew in 1998.) The boys' team also achieved Gold in the Men's Boat Race, allowing both to go home very happy with their efforts.