Comic Relief at the College
"Amazing, inspirational, brave, crazy" were some of the words used to describe Mrs Chalmers who kindly volunteered to sit in a bath of baked beans, iced cold water along with various fruit and vegetable peelings to raise money for Comic Relief on Friday, 15 March.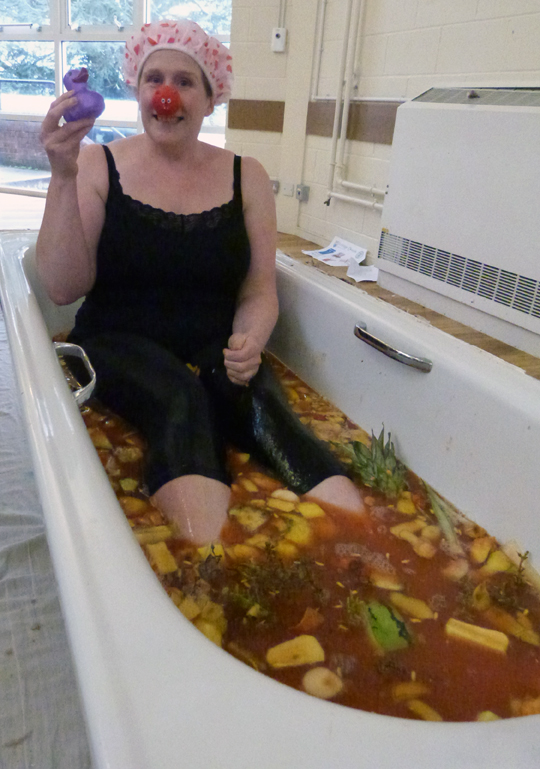 Staff and students encouraged and supported Mrs Chalmers as she sat in the bath for over an hour in the Dining Hall. Wearing her gym clothes, a pink shower cap and holding her rubber duck Mrs Chalmers seemed very relaxed as she was surrounded by others who were amazed by her fundraising efforts. Mrs Chalmers said "I am happy to raise awareness and money for such a good cause".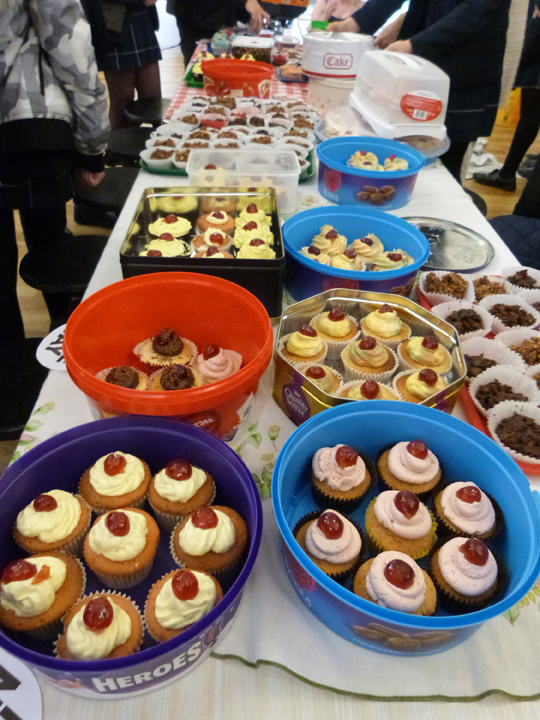 Mrs Nicholson, along with her team of mini chefs, produced an amazing cake stall that many professional chefs would be envious of. Both staff and students tucked in to an array of cupcakes, sponges and chocolate rice cakes with the knowledge that their donation would make a difference to those less fortunate than themselves.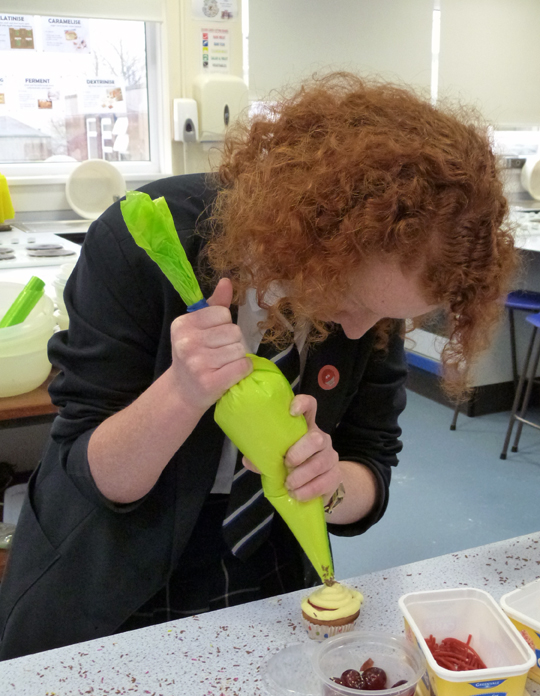 The Food Technology Department also organised a '1 pound, 1 cake, 1 minute' challenge where students were invited to buy a plain cupcake for £1 and use the toppings provided to decorate their cake in less than 1 minute.
Emily, in Year 11 organised her very own cake sale and raised £36.56 which is a tremendous effort. This is an excellent example of an Ivybridge Community College student thinking of others and following the College belief of "Do something today your future self will thank you for". Well done Emily.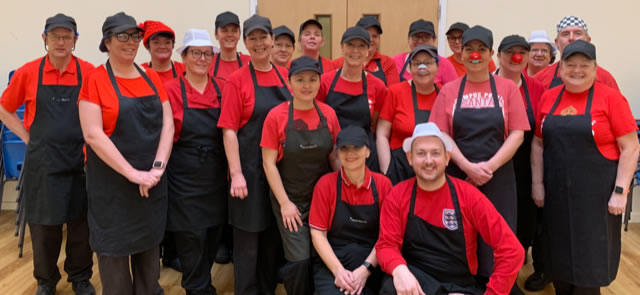 The kitchen staff opted for red shirts with a donation for Red Nose Day; they had a selection of Red Nose Day themed cakes and pizza. They also had a fun game for students too - guess the number of sweets in the jar for a small donation.
All in all Comic Relief once again was fully supported at the College with staff and students donating generously. The total currently stands at £325.05, with more money to be added.