A Delight for the Senses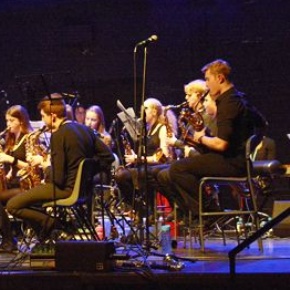 On the evening of Monday, 25 March, the College held its annual Music Ensemble Concert to a sell-out audience.
Parents, staff and guests were superbly entertained with an eclectic mix of music, including songs from 'Beauty and the Beast', by the College Orchestra, to performances by students studying GCSE Music, including 2 Year 10 GCSE students' interpretation of 'Shallow' from 'A Star is Born', to Flutation playing 'Air on a G String' by Bach and The Junior MTG and Primary MTG performing 'School Song' from 'Matilda'.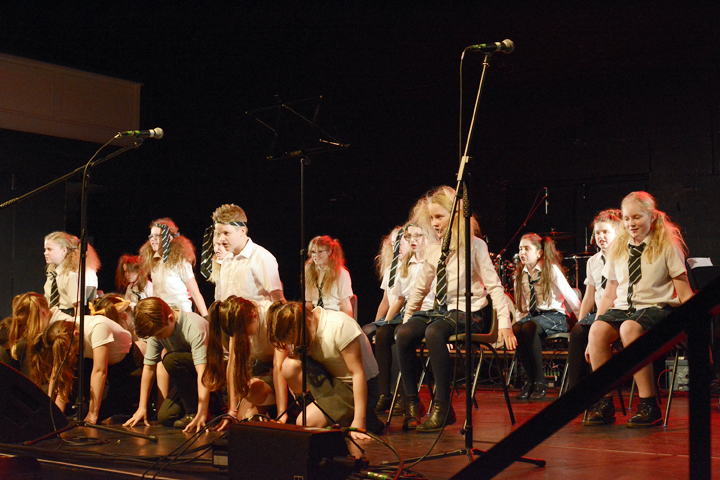 One parent said, "What a talented group of students we have at the College and that we must be very proud." Whilst another said that she was "really blown away by the range of both contemporary and classical music from Year 7 to Year 13, and that the singing was sublime."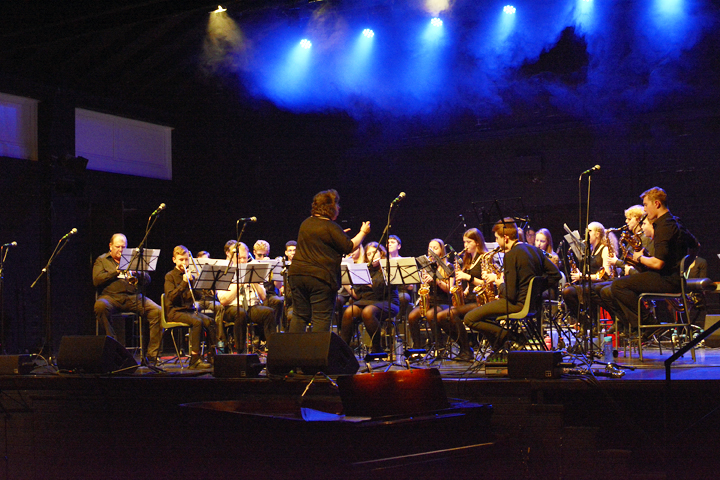 "I was overwhelmed by the quality and quantity of musical performances, each was very special in its own right, and was the perfect showcase to celebrate not only the extra-curricular opportunities at the College, but the array of musical excellence shown by our students," said Mrs Taylor, Deputy Principal.
Year 12 student, Emily Bruce writes,
"On Monday, 25 March our Music Department performed their Music Ensembles Concert. It was a fabulous night and really showcased the vast amount of talent our College has to offer. Hosted by Year 13 BTEC Music student, Laura Aldersley and Year 13 Head Boy, Peter Bull, the concert included a wide range of ensembles such as Flutation, Clarion and Saxsequential, which were all led by Lucy Annetts, one of our Instrumental Teachers. It also involved the String Ensemble performing a Folk Medley and vocal group Pitch Perfect singing a medley arranged by the students, with the assistance of Mrs Stephenson.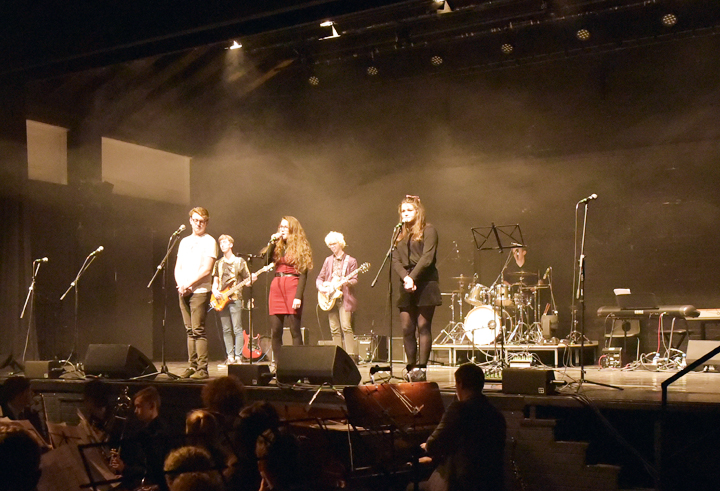 Laura and Peter also joined in by performing as part of the Year13 Band. Laura, who sang, and Peter, who played the keyboard, were joined by Scott Rawlings, Nathan Roe, Isaac Elder and guest musicians Luke Ash and Jessica Aldersley. They wowed the audience with their performance of pop classics like Bohemian Rhapsody and You Give Love a Bad Name.
There were also performances from our Junior, Intermediate and Primary Musical Theatre Groups who sang songs from hit musicals Matilda and Little Shop of Horrors.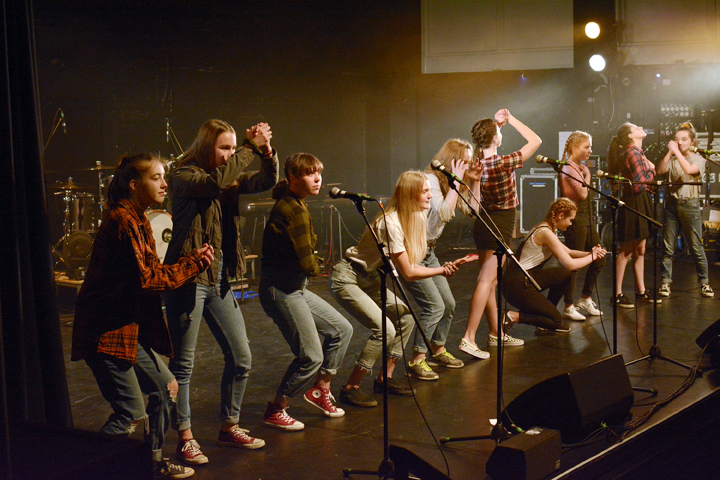 Students in Years 9 and 10 studying GCSE Music rehearsed independently to prepare their pieces, which showed their talent, independence and commitment to music. Some of the stand out performances were from our Big Band and Orchestra who opened and closed the show, with various pieces which included a medley of songs from Beauty and the Beast and Uptown Funk by Mark Ronson and Bruno Mars. The big band includes many talented individuals from across the College who all hope to tour France in 2020! Everyone thoroughly enjoyed the concert and was stunned by the amount of talent displayed."