Remembering through Art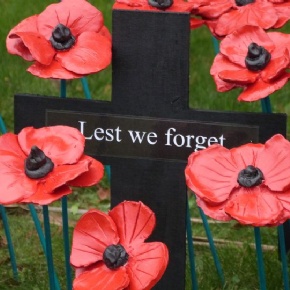 Students from Creative Arts have been working hard to produce two separate works of art which have been created for Remembrance Day commemorations at the College.
Students from Years 7, 8 and 9 Textiles Club have painstakingly made fabric poppies for the internal installation in the central corridor, composed with soldier imagery and poignant quotes.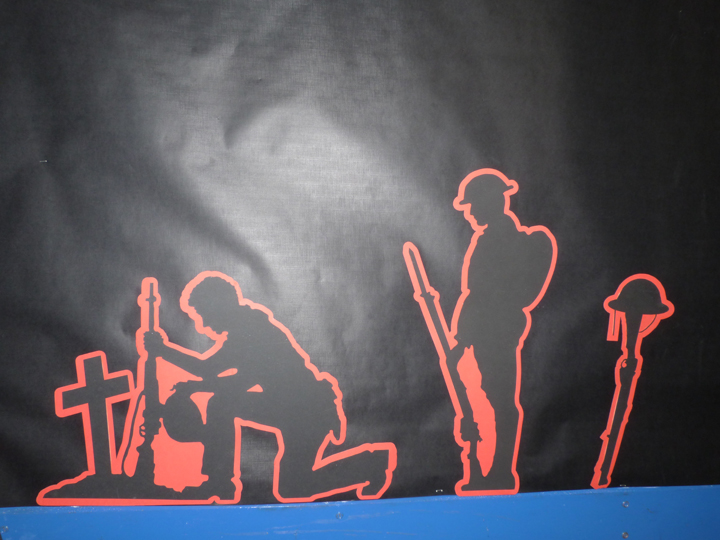 The second installation, sited at the front of the College is composed of handmade ceramic poppies and a life size WW1 soldier silhouette, made by students in Year 8, and the Year 7 Craft Club. This was inspired by the Tower of London installation entitled 'Blood Swept Lands' and 'Seas of Red' which marked one hundred years since the first full day of Britain's involvement in the First World War and created by artists Paul Cummins and Tom Piper.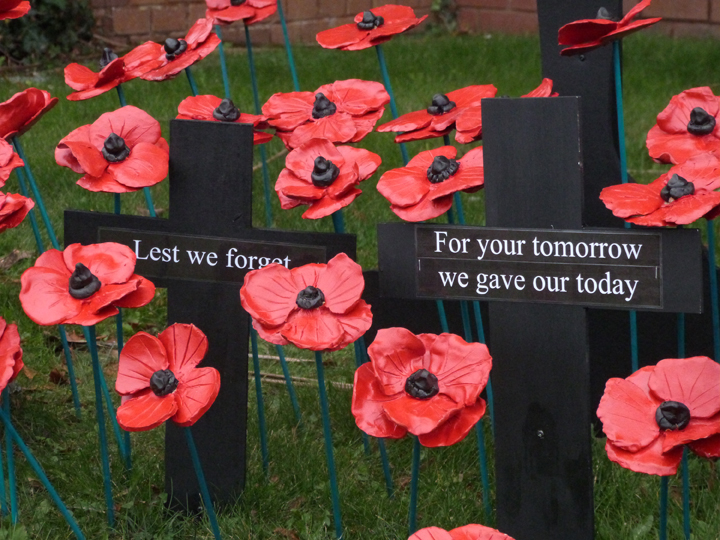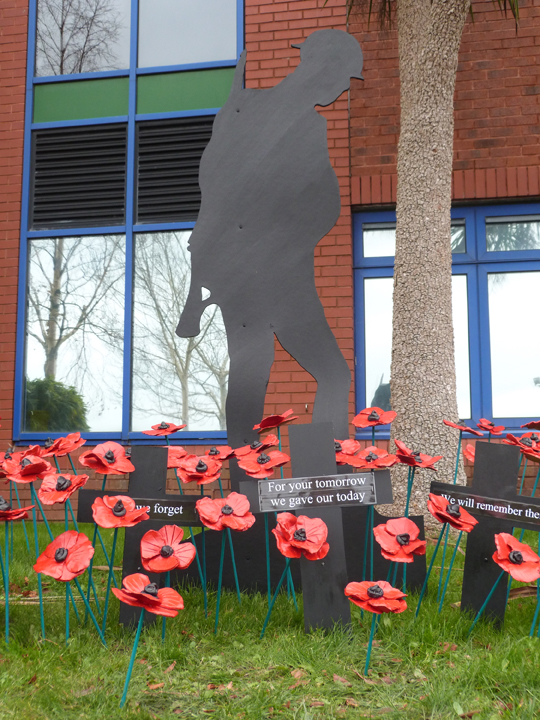 Congratulations to all students who participated in these important memorials and thanks to staff in the Creative Arts Department who led the projects. They are a true testament of our students' depths of understanding and reflection at this especially poignant time of year.