Students Support Local Charities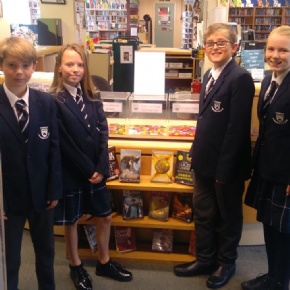 Ivybridge Community College has launched its very own Charity Team empowering its students to raise money to support local charities and learn the important lesson of helping others.
Recently staff and students were given the opportunity to vote for a local charity they would like to fundraise for this term. They had the opportunity to choose between three charities: The Dame Hannah Rogers Trust, The Dartmoor Pony Heritage Trust and St Luke's Hospice. The winning local charity was St Luke's Hospice.
In November representatives from the Hospice will visit the College to talk to the students about their work and how the money raised by the College will help them continue to care for their terminally ill patients.
"The College wanted to help our students raise money for something they care about," said Einir Shore, Associate Leader at Ivybridge Community College, "Our students are very keen to continue with supporting our local community and have many exciting fundraising ideas ranging from fancy dress, staff versus students netball, cake sales and car washes."