Jack is Panini Competition Prize Winner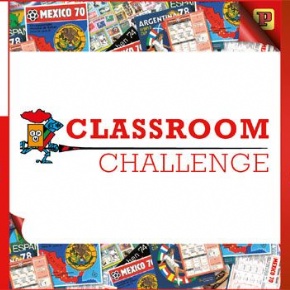 During the month of May, Panini and the English Schools' Football Association, ran an exciting national 'Classroom Challenge' Writing Competition for secondary schools. The remit was to write either a match report or a short history about football in a country that has featured the FIFA World Cup.
We are delighted to inform you that Jack Brown, in Year 9, is the Ivybridge Community College winner of the 2018 Panini Competition for his submission of a 2018 FIFA World Cup match report on Germany versus Argentina.
As a prize, Jack has won a brand new football and will be provided with two tickets to a 2018/19 match fixture of his choice.
Jack's match report has now been entered into the regional competition.