Continuing Swimming Success for Reid Jones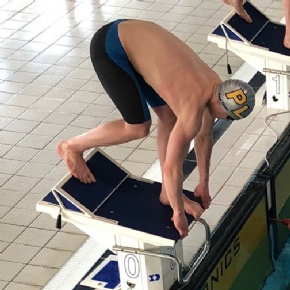 Ivybridge Community College Year 11 student, Reid Jones, has qualified and will be swimming in no less than 9 events, at the British Summer Championships.
Since the British Championships in March, alongside his GCSE preparation and examinations, Reid has continued to train and achieve highly in his swimming. His qualification was based on swimming an officially ranked top 24 fastest time, in a 50 metre pool, between March and May. Reid has 5 rankings in the top 7, mainly second and third, with his sights firmly on achieving medals at the British Championships this year. He has also qualified for 3 events at the English Summer Nationals. The Nationals will all be on Livestream.
At the end of June, Reid will be flying out to Sofia to take part in the Bulgarian National Championships, as part of a Team he has been selected for by Swim England South West. An exciting prospect once his exams are over.
Furthermore, based on his performance, Swim England have invited Reid to undertake the Diploma in Sporting Excellence next year, parallel with his continuing further education.
.