Ivybridge Community College honoured in national celebration of teaching 2018 Pearson Teaching Awards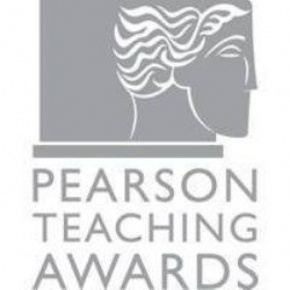 Ivybridge Community College wins a Certificate of Excellence in the Outstanding Secondary School of the Year Award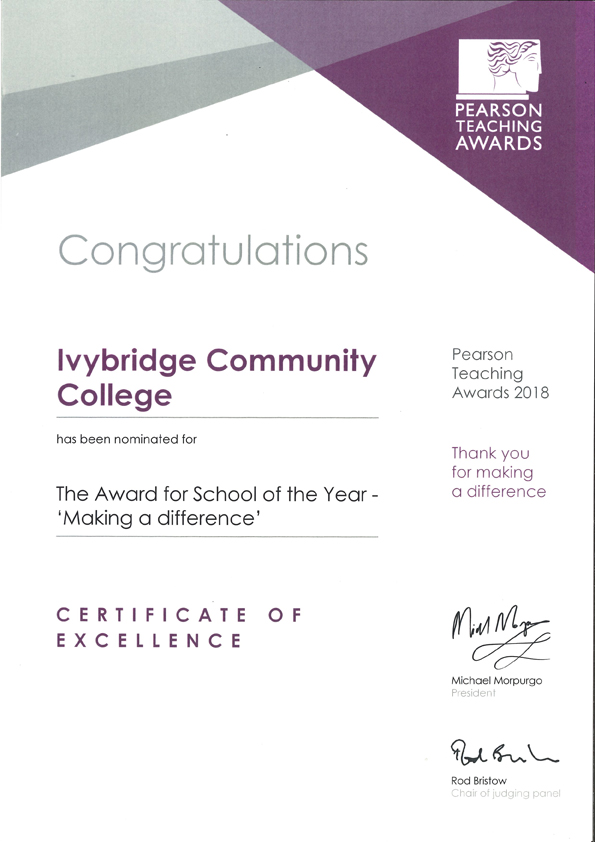 In addition to Helen Reddy's achievement as the South West Regional winner, the College also received a Certificate of Excellence in the Outstanding Secondary School of the Year 2018.
The College received a letter from Michael Morpurgo, President of the Teaching Awards. Please read below.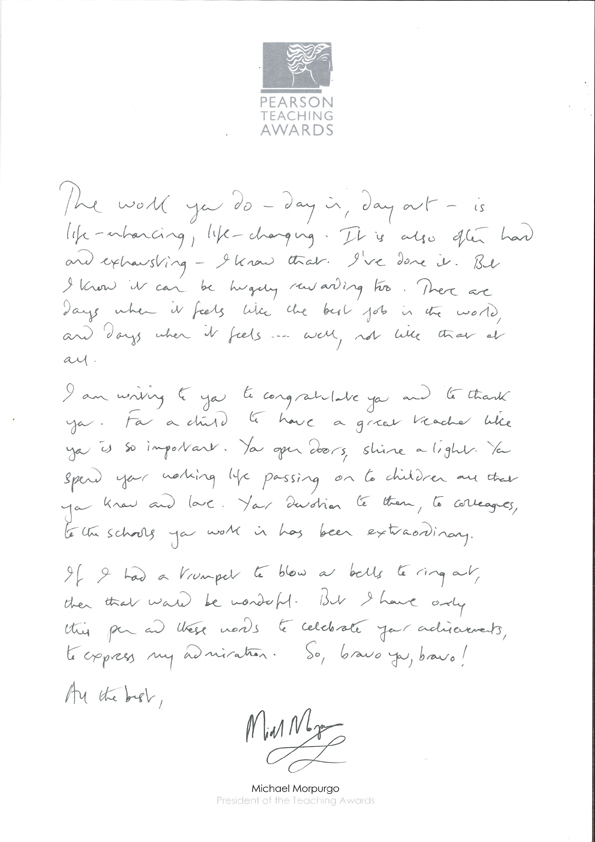 Pearson Teaching Award
The work you do – day in, day out – is life-enhancing, life-changing. It is also often hard and exhausting – I know that. I've done it. But I know it can be hugely rewarding too. There are days when it feels like the best job in the world, and days when it feels …. well, not like that at all.
I am writing to you to congratulate you and to thank you. For a child to have a great teacher like you is so important. You open doors, shine a light. You spend your working life passing on to children all that you know and love. Your devotion to them, to colleagues, to the school you work in has been extraordinary.
If I had a trumpet to blow and bells to ring out, then that would be wonderful. But I have only this pen and these words to celebrate your achievements, to express my admiration. So, bravo you, bravo!
All the best,
Michael Morpurgo
President of the Teaching Awards