ESFA Under 13 National Cup Winners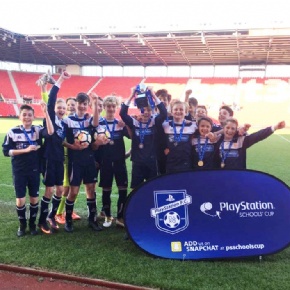 It was the case of third time lucky for Ivybridge Community College when they secured the ESFA Under 13 National Cup for B Teams on Wednesday, 16 May at the Bet365 Stadium, in Stoke on Trent.
Having twice been losing finalists in national football competitions, the Year 8 Team beat opponents Wright Robinson College, from Manchester, by nine goals to three.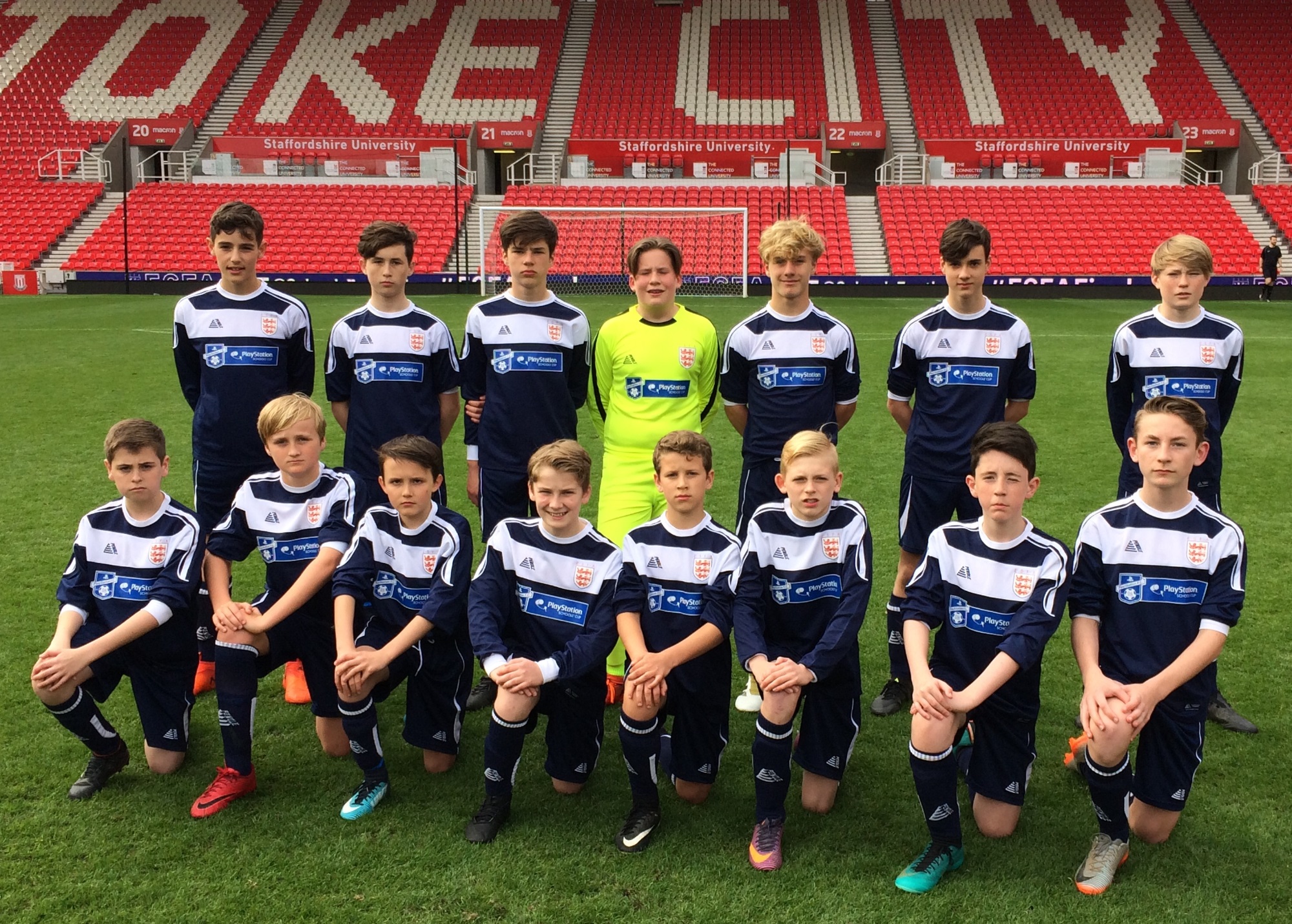 It didn't take Ivybridge long to break the deadlock, with a goalkeeping error leaving Kyle Duffy with an empty net to put Ivybridge one-nil up after just one and a half minutes. Just three minutes later, Kyle scored again and he then completed his hat trick in less than ten minutes. Wright Robinson College pulled two goals back and then Kyle scored his fourth goal five minutes before half time.
From the start of the second half it was all one way traffic with Ivybridge relentless in search of more goals. Jay Lapthorn's hat trick arrived to make the score seven-two. Wright Robinson College scored again, and then Jay and Kyle scored one more goal apiece.
The final whistle blew and the Ivybridge players celebrated their nine-three win, making College history, before the Team's Captain, Josh Howley, lifted the trophy. Both Kyle Duffy and Jay Lapthorn received match balls for their hat tricks, with Kyle being named as Man of the Match.
Team Manager, Richard Knightley, said he was "immensely proud of his Team for their performances throughout the competition and especially the way they kept their nerve on such a big occasion."
Head of Football at Ivybridge Community College, Dave Leonard, who travelled with the team to the final said, "It has been a great day for the College and hopefully a springboard to further success at a national level."