10 Marathons in 10 Days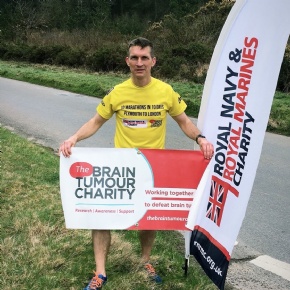 During the month of April, the father of students Emily Chapman in Year 9 and Alice Chapman in Year 7, ran 10 marathons in 10 days from Plymouth to London to raise money for charity.
Simon Chapman, a Royal Marine working in the Naval Base at Devonport, set out on his great venture on Friday, 13 April, arriving at HMS President in the centre of London, 9 days later. On day10 he completed the London Marathon alongside 41,000 other runners and finished in a time of 3 hours and 16 minutes. Over the 10 days, he ran a total of 268 miles in 35 hours and 18 minutes.
Simon was raising money for The Brain Tumour Charity and the Royal Navy Royal Marines Charity. Simon said, "I have a strong personal motive, my sister-in-law died from a brain tumour aged 33 and I thought raising some funds for brain tumour research would be a fitting tribute."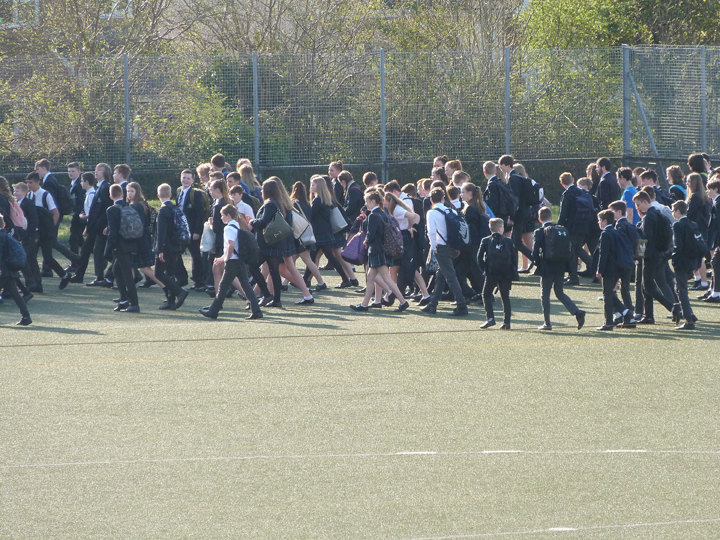 Inspired by his achievements and as part of his fundraising effort, students from Year 9 participated during their Tutor time by running or walking 1 mile each around the College astro-turf pitch to cover a combined total of at least 400 miles and raising £55.12.
To date Simon has raised an incredible £11,398.02 for the two charities.