Year 10 Maths Feast Success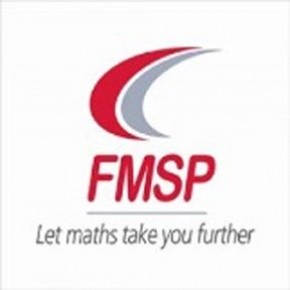 On Wednesday, 27 March, eight Year 10 students took part in the Further Mathematics Support Programme Maths Feast at Coombe Dean School.
The Year 10 Maths Feast is an enjoyable and challenging team competition testing mathematical, team-working and communication skills. Each year the format of the competition changes slightly so that the rounds remain interesting and exciting.
Teams of four were set four challenges, each having a time limit of either 20 or 25 minutes.
The 'What No Words' round involved students answering questions by interpreting diagrams. Next was the 'Problems' round whereby the teams were given six problems to attempt and needed to decide how to use the time in the most efficient way; did they attempt all six questions or just focus on the four they submitted? The third round was the 'Practical' requiring the students to make a cube so that the edge connections formed matching coloured squares. And finally the 'Hexagrid' challenge where students answered questions to try to complete columns and create chains across a grid. The more columns they completed the more chains they created so the more points they scored.
Congratulations to the College's 'Team 1' who were Eleanor Andrade May, Emma Smith, Kenya Bevan and Abi Watkins for our best ever result in the Maths Feast coming first and beating Devonport High School for Boys by 7 points. 'Team 2' also did well by achieving joint fourth place.