GCSE Project wins National Competition for Jonas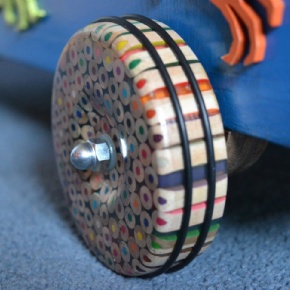 Year 11 student, Jonas Ganderton has won an amazing tool hamper worth over £600 by submitting his Resistant Materials GCSE project to an online national competition.
"In the beginning of March I noticed that Axminster Tools were holding a 'MakeItInMarch' competition which I thought I could enter my resistant materials project for. So, over the coming weeks I finished my child's toy box. It features a marine theme, rope handles, coloured blocks and numbers, fun wheels and a safety stay. I learnt how to how to biscuit joint two pieces of wood, set pencils in epoxy resin and turn on a lathe, and use CAD/CAM techniques. I then photographed it, and posted the pictures on Twitter along with #MakeItInMarch16U.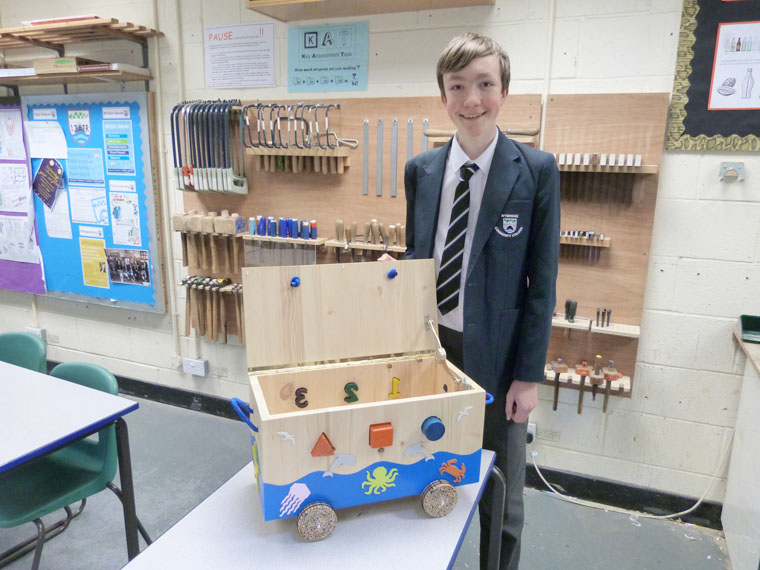 On Monday, 23 April Axminster Tools updated the post on their forum to announce that across both categories they had received over 300 entries for the competition and to announce the winners. I was amazed to see I had been selected as the winner for the Under 16 category. Later that week I received a large box containing over £600 worth of tools including a Dremel, Bosch professional multi-cutter, a wood plane and more. I now look forward to the GCSEs finishing so I have some time to work on a new project."