Appreciation of Dance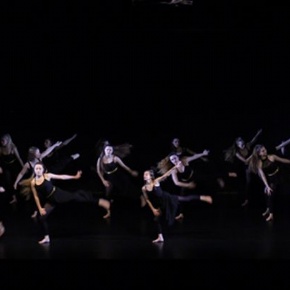 Parents and family members were treated to two nights of entertainment and creativity this term at the Ivybridge Community College's annual Appreciation of Dance Show.
Showcasing an array of different Dance styles, the evenings were a celebration of the work that is currently being produced by the College's GCSE and A Level students.
"There is a growing buzz and talent for Dance at the College," said Hannah Miszewska, "and also a huge amount of creativity from our students. The majority of pieces were choreographed by the students themselves, who displayed their talents across a variety of different dance style and genres. We have a growing hub of young dancers who dedicate their time to extra-curricular opportunities and rehearsals, and this drive and enthusiasm was clearly shown through some of the pieces, which were thoughtful, inventive and well executed. We're immensely proud of everyone that took part and look forward to seeing their skills and creativity developing even further."
The Performing Arts Department plans to continue developing the format of the Appreciation of Dance show to give students even greater opportunities in the future.