World Book Day 2018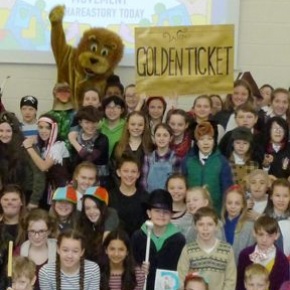 Over the past two weeks, Ivybridge Community College has become a place where worlds collide – the Beast from the East and the WeST; fiction and non-fiction; classical and modern; fantasy and reality.
This year, World Book Day was held on Thursday, 1 March with the theme of 'Share a Story'. As always, celebrations started early. From Tuesday, 27 February, staff from all departments were 'popping up' to share a story at lunch times. As the College prepared for the next day of excitement, the snow took hold. Like something from a CS Lewis novel, World Book Day was frozen as the Beast from the East took hold of the South West.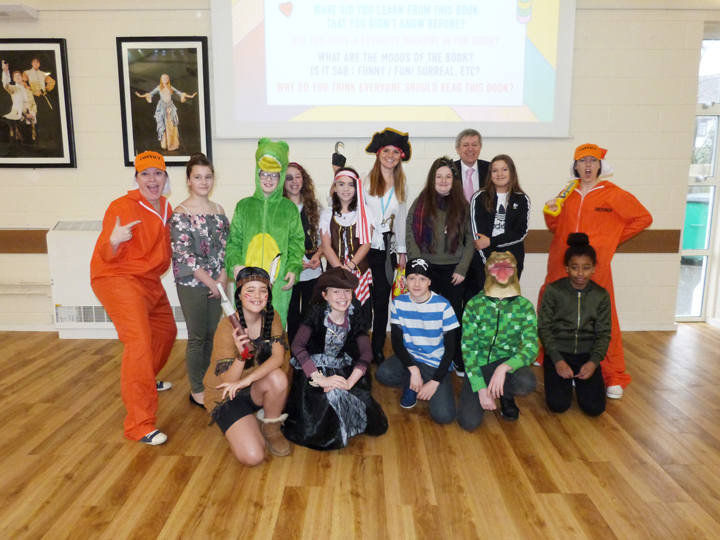 However, the fun continued on Friday, 9 March as 'Ivybridge' Book Day began with a wonderful celebration assembly for Year 7. Mrs Pitcher and Miss Smith assumed the roles of Stanley and Zero from 'Holes' and gave an assembly on the value of reading. They were joined by Mr Michael Saltern, Chair of Governors, who judged the 'Dress like a Book' fancy dress competition. Each Year 7 Tutor Group had chosen a book or theme to dress as, leaving the assembly hall full of Hogwarts students, characters from Roald Dahl stories and many more. Miss Paton's Tutor Group were the winners, who were dressed as the full crew from 'Peter Pan' (including two crocodiles!).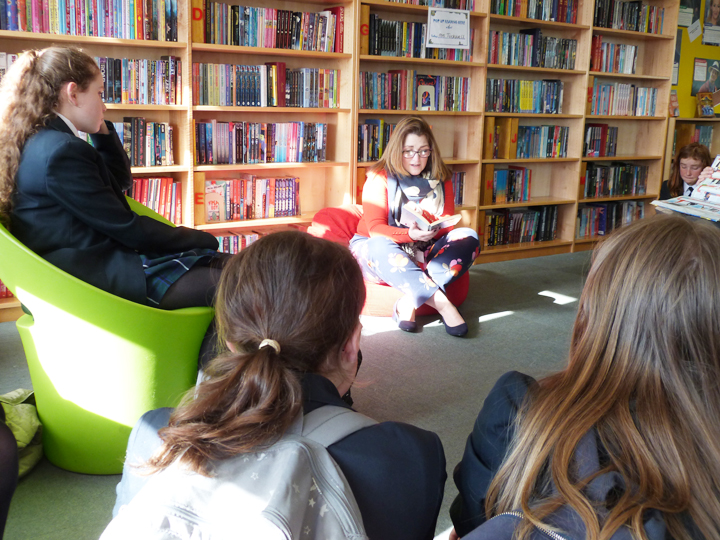 All students and staff then enjoyed 'Drop Everything And Read' for half an hour. There was an air of stillness and contentment as everyone settled and read to themselves or shared a story with fellow classmates.
Lunchtime on Friday brought a buzz of excitement as students raced around the College finding out which characters the staff were dressed as, or which books they were reading, in order to claim a prize from the Learning Resource Centre.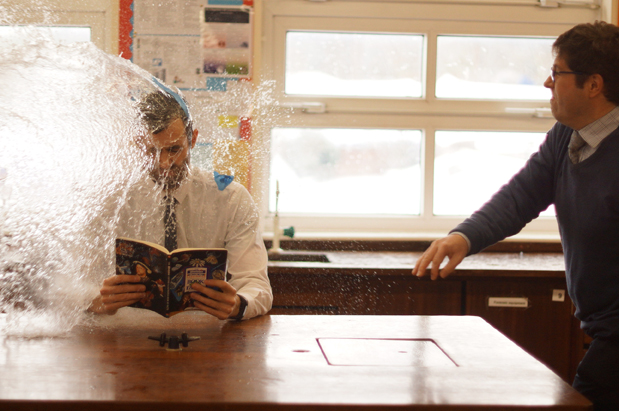 There were several more 'Staff Reading Pop- Ups' and an 'Open Mic' area where students were given the opportunity to read to each other.
There was also a great deal of excitement around the 'Caught Reading' competitions. Students voted for their favourite 'Teacher Caught Reading' picture. Retaining his title from last year, Mr Mitchell won with another water related picture: he was snapped reading as Mr Hargreaves threw a water balloon at him from point blank range!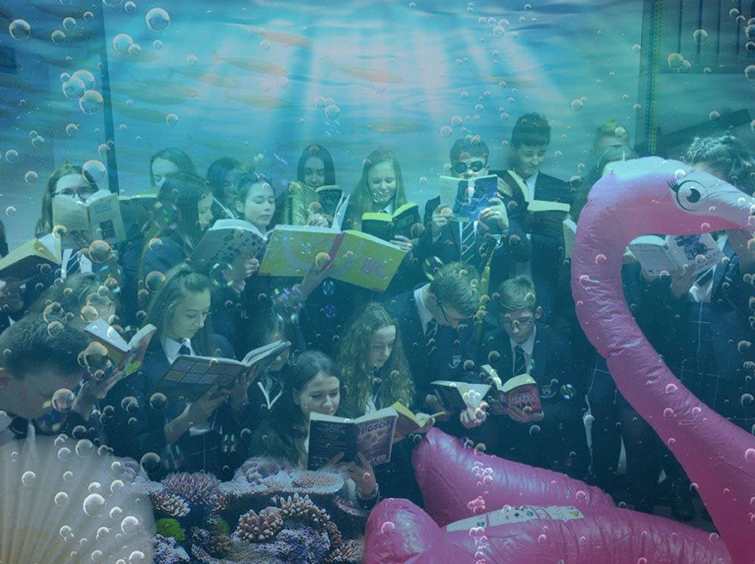 This year also saw the emergence of the 'Tutor Group Caught Reading' competition, with Tutor Groups from across the college submitting their pictures of them all caught reading.
The extended celebrations for World Book Day have provided both staff and students with the chance to talk about books and share their stories for no other reason than because they want to, encouraging a College-wide culture of reading for pleasure.