Prince's Teaching Institute Leadership Conference 2018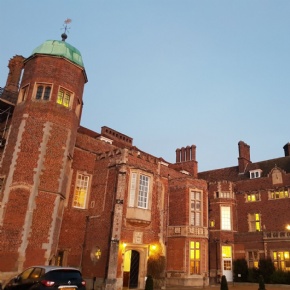 Last week two members of the Leadership Team from Ivybridge Community College attended the prestigious Prince's Teaching Institute Leadership Conference 2018.
The College has a long-standing relationship with the Prince's Teaching Institute through an enhanced NQT training programme, as a host and attending courses in London. Also, the College has achieved a number of Prince's Teaching Institute Leadership Awards and subject awards in English and Science in the last six years.
The two day residential at Cambridge University provided inspirational and professional leadership development, enabling an immersion in the latest academic research and the exploration of ways to improve the quality of teaching and learning, as well as to nurture and develop staff.
Presentations were given by Delia Smith OBE; Principal, Ark Academy; Dr Alexander, University of Cambridge; Amanda Spielman, Ofsted Chief Inspector; Lord Wilson of Dinton; Cat Scutt, Director of Education and Research, Chartered College of Teaching;
Professor Helen Cooper, University of Cambridge and Anu Ojha, Director, National Space Academy.
A three year action research project will now be undertaken as an outcome of this event based on the recruitment and retention of teachers.