Spirit of Rugby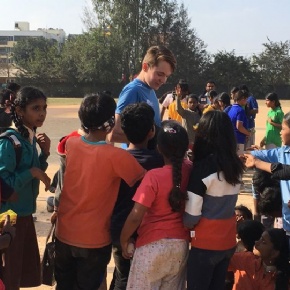 Year 10 Ivybridge Community College student and Rugby Academy member,
Aaron Duffield, spent this Christmas on a once in lifetime adventure to India. The sixteen day journey included cultural visits to the Palace Of The Winds, the Amber Fort Palace and the Jantar Mantar observatory in Jaipur. He also witnessed the sunset over the Taj Mahal.
Following these visits Aaron then travelled to Bangalore, where he met with 'The Jungle Crows', a Rugby Charity. Their aim is to be a leading sports and social development organisation supporting children and young people as they grow and develop, as well as working to be a positive influence by supporting and encouraging everyone to achieve to their full potential.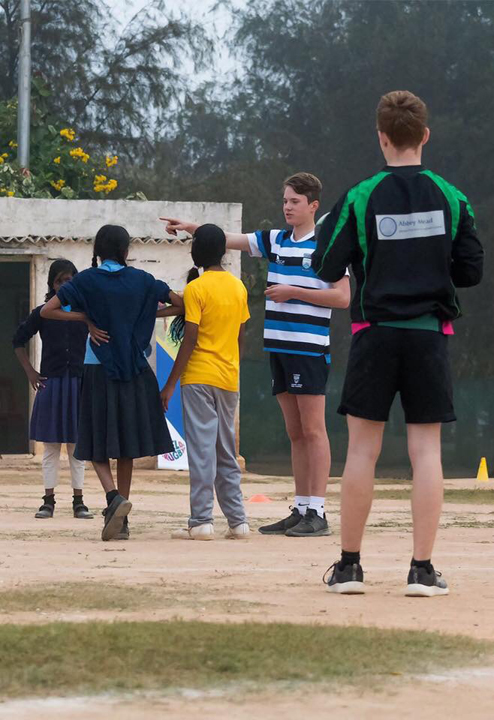 The visit was the brainchild of Ben Russell, Ivybridge Community College Rugby Coach, who together with Paul Walsh of The Jungle Crows and Richard Barnes, Aaron's chaperone, arranged for three days of two hour sessions of basic tag rugby and general fitness training.
It came as a bit of a shock to Aaron to find out that the sessions ran from 06.00 – 08.00 every morning. Over one hundred and fifty children under the age of ten turned up to the sessions each day. Aaron, his friend Jonny Barnes, who attends Callington Community College, together with Richard Barnes and Zaffar Khan, Afghan Rugby Technical Director and Jungle Crows Bangalore Winter Training Coordinator, soon had the children up and moving around. Many of the children had never picked up a rugby ball before, but by the end of the second session a very competitive tag rugby festival was in full swing. On completion of each session breakfast was served to the children, it consisted of a banana, a boiled egg, a bun and a carton of mango juice.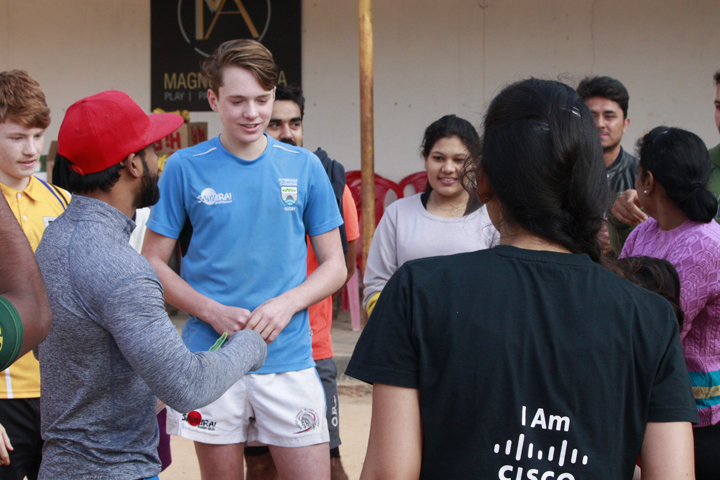 At the end of the final day Aaron and Jonny handed out some of their personal rugby shirts as prizes. They both found the training camp an extremely rewarding experience and very humbling.
The rest of the visit was spent in Kerala soaking up the sun and making the most of the Christmas break.