ICC Marine Biology Group Meet Florida Students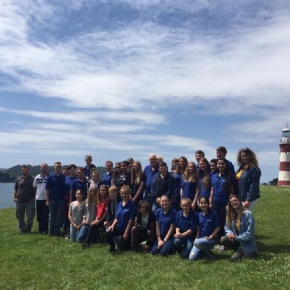 On Wednesday, 14 June the Year 10 students who have been working with the Marine Biological Association, Plymouth, were lucky enough to collaborate with a similar minded group of students from the Niceville High School, Florida.
The Niceville students have been working on a 'NaGisa' coastal surveying project for many years now, and tour the world each year to survey different shores. This year they came to the UK, to sample the demanding and diverse shore that our coast has to offer.