British Science Week Comes to ICC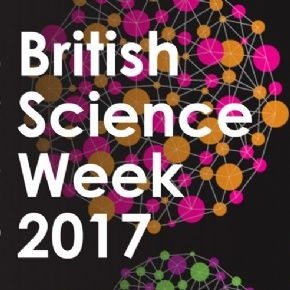 Students and staff celebrated British Science Week during the Spring Term at ICC.
This year's theme was based around the idea of "Change". Throughout the week there were many opportunities for students to get involved, including a visit by a local birds of prey expert (and some of his animals), building mini-surfboards, dissecting sharks and owl pellets and a variety of quizzes and treasure hunts. A highlight of the week was meeting our axolotls, with over 100 students coming along to find out about these incredible amphibians. Every student in the College (and some Primary Schools in the area) was also given a sunflower seed, a kit to help it to grow and some instructions to take part in a whole College experiment. We look forward to seeing many photographs of sunflowers in bloom when we return in September.
This year we have managed to extend Science Week and have welcomed visitors from Science Made Simple who carried out some interactive workshops with every Year 7 student on the topic of Science in Sport. We have also enjoyed a visit from the RAF who entertained and informed some of our Year 8 and 9 students about the Science of Flight.