A Level Biology at Wembury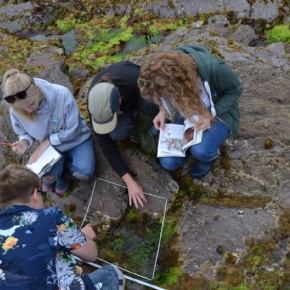 A day gathering data about the flora and fauna in this dynamic habitat.
Year 12 students studying Biology had a great opportunity to visit the Wembury shoreline in order to brush up on Biological sampling of the flora and fauna within this habitat. The Marine Conservation Centre were at hand the whole time to aid in the identification of the algae (seaweed to you and me!) and had encyclopaedias of information on the invertebrates and vertebrates that make rock pools their home. The evidence and knowledge on hand to describe the daily battles for position and predator-prey interactions helped give another level of insight into this dynamic habitat.
The students all had a fantastic time collecting animals and of course data to process once we return to College; they even had time for a beach picnic!