Owls Return to Ivybridge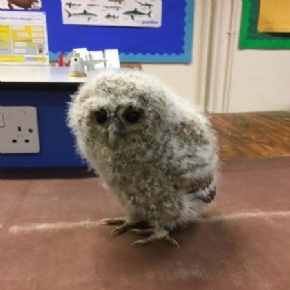 This year's annual Bird of Prey morning took place during Science Week.
Three lucky groups of students were able to attend the sessions led by Steve from South Hams Hawks. The session included finding out about the adaptations of owls and how we have incorporated some of these into our own technology. The highlight of the morning however was seeing the birds fly at close quarters in the classroom and many of the students even got to handle them. All of the birds were highly impressive, especially the Eagle Owl, but the biggest " awwww" of the session was definitely saved for the tawny owl chick!
Mr Lyall