Has your sunflower grown?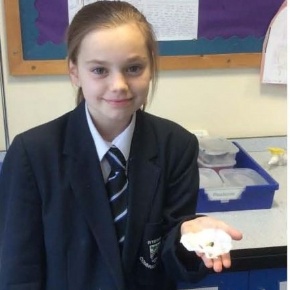 Have you ever contemplated just how magical it is that a tiny dried seed can transform into a majestic and beautiful sunflower?
We, in the Science Department wanted every member of the College; students, teachers and support staff, to have the opportunity to experience this wonder for themselves. A team of students, selected from a number of Year Groups, all helped to pack up the 3000 seeds and essentials into little packs to be distributed. Every person in the College, and a good number of primary school children, were given a kit and the instructions to start this process in action. Many have gone on to plant their sunflowers at home and are now enjoying the fruit of their labours seeing the flowers in bloom.
Growing plants and gardening are not only very satisfying, there is much evidence linking these activities to a high sense of wellbeing and promoted learning. So why not go to your local garden centre, buy some seeds and watch the wonderful transformation for yourself?Happy planting everyone!
Mrs K Wilson
Head of Biology