Quelle belle semaine! Que gran semana! What a great week!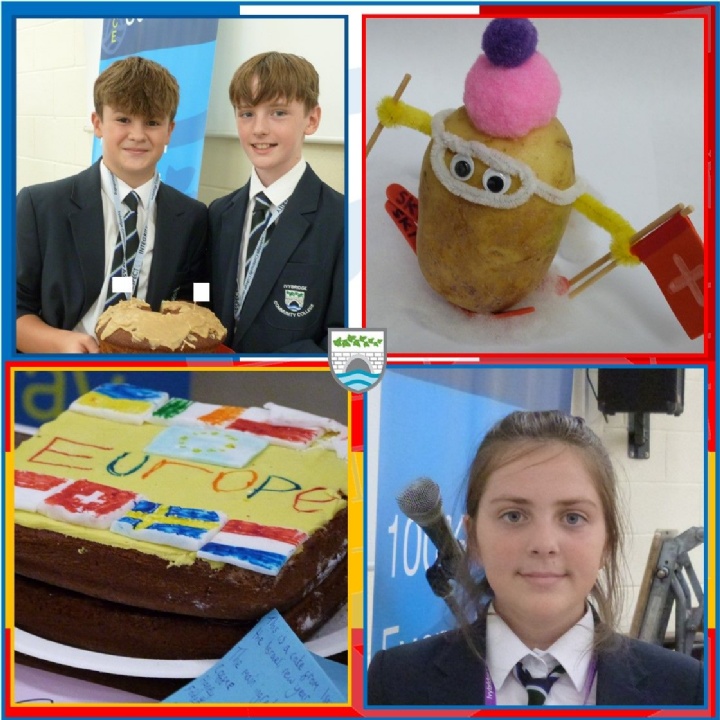 The College went continental recently as staff and students celebrated the European Day of Languages with a week full of activities and events.
Amongst the highlights, students from Year 10 paid a visit to one of our partner primary schools to deliver to pupils, some brief workshops on basic French and Spanish.
Meanwhile, food was a keen theme throughout the week, with a special, international buffet laid on for students and the opportunity to enjoy some world music.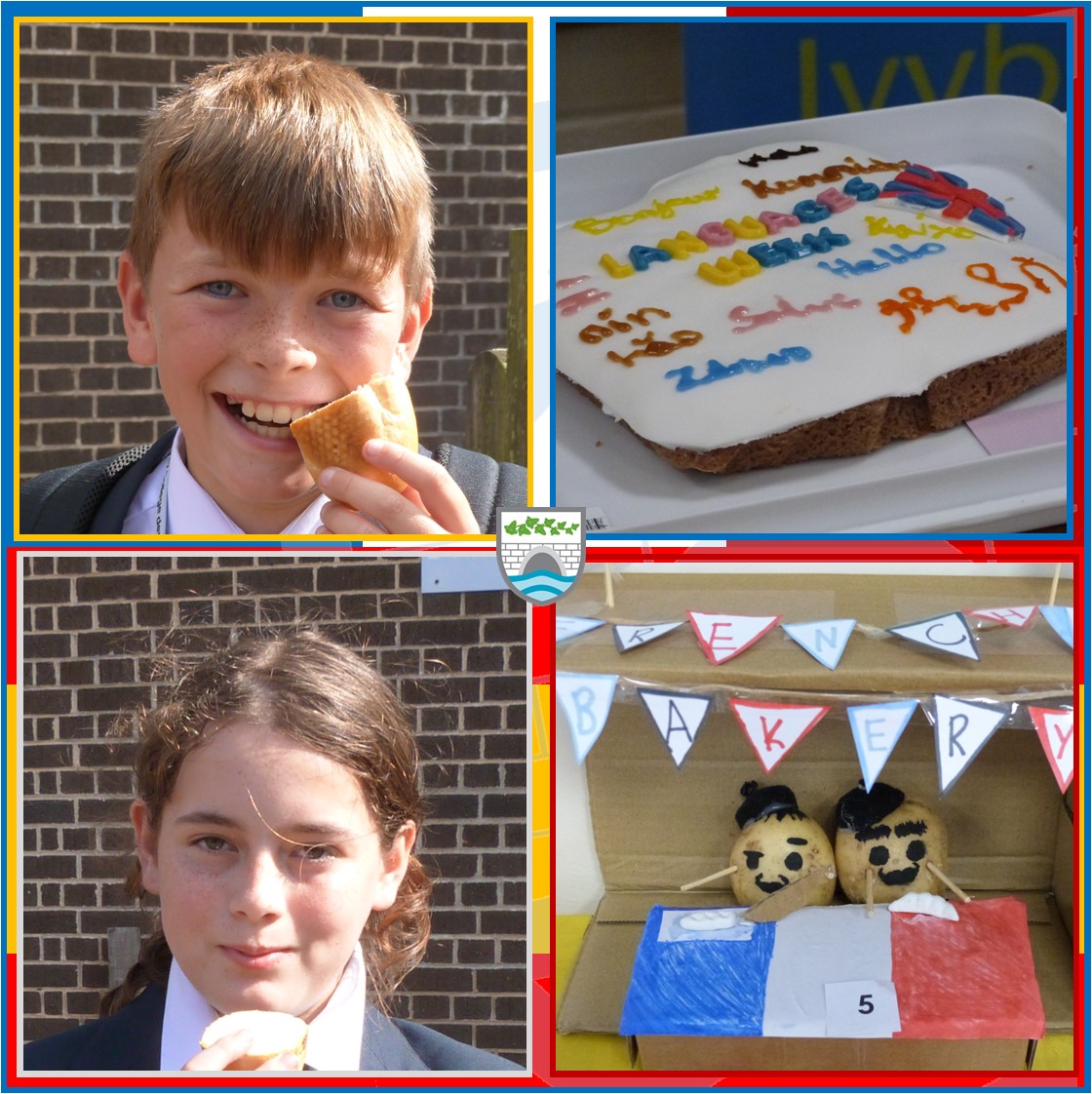 Elsewhere, Year 7 and 8 took part in a Baguette eating competition. Well done to our winners, Lucas, Bradley, Trevi, Maxi, Alfie (Top Left - Second Picture), Melissa (Bottom Left - Second Picture) and Joe.
Students were also invited to participate in a special 'Bake-off' competition and create an internationally-inspired cake that reflected an important culture.
Congratulations to Year 7 students Xavi and Charles (Top Left - First Picture) as well as Emily (Year 8) (Bottom Right - Top Picture and Top Right - Second Picture) who were this year's winners.
And of course, there was the famous 'Dress up a potato' competition.
We were very impressed with the student's creativity and imagination and well done to Molly and Willow (Year 7) who won the staff and students' vote and were our winners, creating two potatoes who ran a French Bakery (Bottom Right - Second Picture).
"We went to Manor Primary to teach Years 3 and 4 some Spanish and French. We taught them different animals and habitats in French, and how to use 'I' and 'You' verbs in Spanish. I found it fun interacting with them, especially when we played a game of charades using the verbs. They were very enthusiastic to learn, and loved calling out the French words."
Ellie Year 10