Oliver!
Ivybridge Community College
presents
Lionel Bart's
Oliver!
Every two academic years, the Performing Arts Department creates a whole College musical theatre production, and in July 2023 it will be Lionel Bart's Oliver. We are very excited to see hopeful stars of the stage performing in this sparkling production, which will take place from Thursday, 13 to Saturday, 15 July.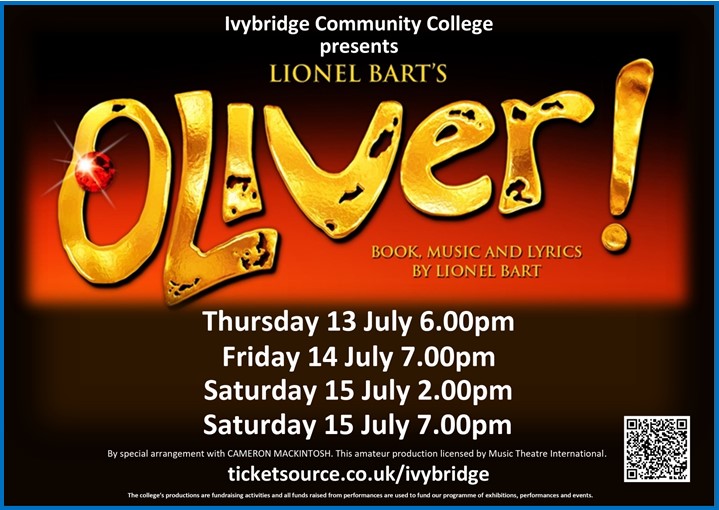 The College's productions are fundraising activities and all funds raised from performances are used to fund our programme of exhibitions, performances and events.
This amateur production is licensed by Music Theatre International and by special arrangement with Cameron Mackintosh.
There will be four full performances of Oliver taking place on the following dates and times:
Thursday, 13 July at 6:00pm
Friday, 14 July at 7:00pm
Saturday, 15 July (Matinee) at 2:00pm
Saturday, 15 July (Evening) at 7:00pm
As one of the landmark College events of the year, this promises to be a great production and will last in your memory for years to come!
To purchase tickets, please click here to visit our TicketSource page.