London Calling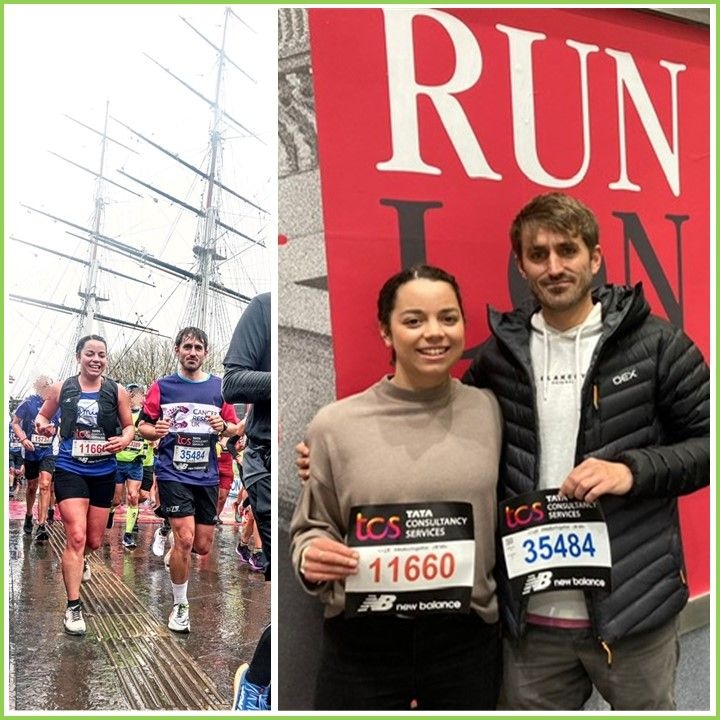 Ivybridge Community College have congratulated two inspiring and intrepid members of the PE team following their success in the London Marathon
On 23 April 2023, Mr James and Miss Mattinson, alongside over 55,000 others, completed the famous race for their respective charities.
Mr James has been training and fundraising in memory of his mum for Cancer Research UK, and Miss Mattinson has been training and fundraising for Mind.
Mr James finished in a time of 3:57 and Miss Mattinson in 4:24.
Speaking after the race, Mr James said, "The atmosphere was absolutely electric (despite the brief downpour) running through the streets of London; past the Cutty Sark, over Tower Bridge (where we were on TV!), next to Big Ben and then finally, after 26 miles, up The Mall to the finish line.
It was an amazing experience; so challenging, and so rewarding. We would like to thank everyone for their support and donations."
The London Marathon first took place in March 1981 and during the last forty years, organisers say that over a million people have completed the course with more than one billion pounds raised for charity.
There were also many notable names taking part alongside Miss Mattinson and
Mr James, including music stars, former International Rugby Players, journalists, former Olympians and even a team from EastEnders!
Well done to Miss Mattinson and Mrs James.