British Science Week 2023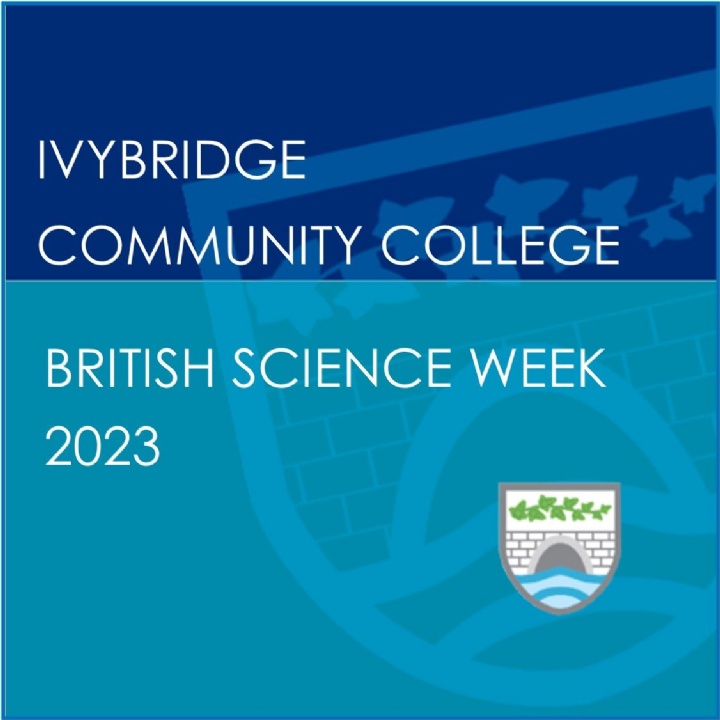 The College's Science Department will be celebrating British Science Week from Monday, 27, March with a host of exciting opportunities for all students across the Year Groups.
British Science Week is a celebration of Science, Technology, Engineering and Maths (STEM) taking place at Ivybridge Community College between 27 - 31 March 2023.
This year's theme is 'Connections'.
During Science Week there will be a number of science based activities that will take place during lessons for Years 7, 8 and 9. See below on details of these activities.
Year 7
All Year 7 students will take part in making their very own bug hotel during their science lessons in Science Week.
This will enable students to explore some natural habitats of small insects and will provide an opportunity to reflect on our impact. They will look at the connections between insects and the natural world, and discover the vital role they play in the balance of ecosystems.
At the end of the week, students will then be able to take their bug hotels home.
Year 8
All Year 8 students will take part in growing crystals during their science lessons in Science Week.
This will enable students to explore different methods of separating mixtures and allow them to look at the connections between the size of the crystals and the rate at which they grow.
At the end of the week they will then be able to take their crystal creations home
Year 9
The College will also be delivering a careers-centred session that will give Year 9 students an opportunity within their science lessons to research and investigate a wide variety of science-based career profiles.
Examples include; Astronomer, Forensic Scientist, Paramedic, Marine Biologist, Chemical Engineer, Veterinarian/Veterinary Nurse, Epidemiologist and Laboratory Technician.
This will provide useful information including average salaries, career paths and progression, and related roles that students may not have considered.
If you wish to look at any of this information at home with your child, please see the careers tab and links on this page.
--------
In addition, there are lots of extra opportunities for students to experience and discover the Connections across a range of Science, Technology, Engineering and Maths (STEM) based activities and workshops throughout the week.
Take a look at what's on offer.
Animal Encounters – South West Animal Services with Chris Johnson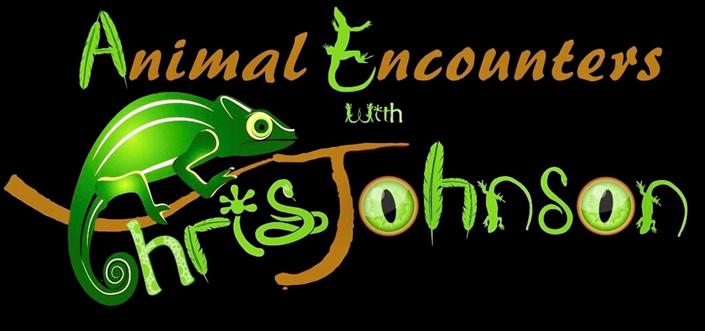 Chris Johnson will be running a workshop that will be a hands-on, interactive Animal Encounter that will educate and inspire students about the wonders of the natural world. All whilst promoting conservation of the natural world.
Working with animals has led Chris to work in a variety of environments including; specialist pet shops, zoos, as well as assisting HM Customs and Excise to rehabilitate wild-caught reptiles that had been imported illegally. Chris has even been involved in television work, and got to meet Sir David Attenborough!
At this session you will meet a range of animals. Take a further look at Chris' work by visiting his website - please click here.
Open to Years 7 and 8
Cost £2 Contribution (Via parent pay)
Babcock - Engineering Workshop by Martin Couch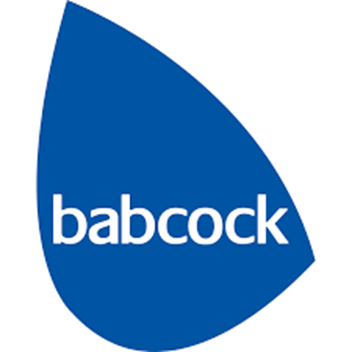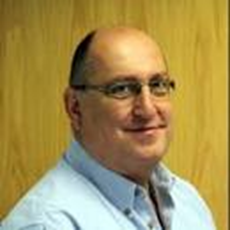 Martin Couch is Head of Technical Authority at Babcock international. Martin has a well-established background in Engineering; Senior manager, Chartered Engineer and a fellow of the Institute of Engineering and Technology.
Babcock International is an aerospace, defence and security company, with a leading naval business, providing services across the markets of the UK, France, Canada, Australasia and South Africa.
They are one of the leading employers in Plymouth and Martin will be running a workshop to spark an interest in engineering roles, the variety of departments and the international projects Babcock is involved in.
Open to all Year Groups
Careers Information

The Ivybridge Community College Science Department are delighted to announce an extensive fun packed programme of activities to help our students celebrate British Science Week. The theme of Science Week this year is….
Connections!
A wide variety of STEM Events, workshops and activities have been planned and designed for all Year Groups to take part in across the week including the following;
Basic Life Support – Students from Peninsula Medical School (all Years)
Fish and Shark Dissection with a Fisheries Scientist (Years 7, 8 and 9)
Access to Medical School (Years 9, 10, 11 and 12)
Whizz, Bang, Pop Chemistry session (Years 7 and 8)
Robotics Workshops (Years 7, 8 and 9)
Access to Medicine Workshop (Years 9, 10, 11 and 12)
Animal Encounters Session (Years 7 and 8)
Pyromania Show (Years 7 and 8)
Step into …..Science Careers!
If parents/carers and students are interested in investigating Science Careers in preparation for our event, please find below some useful careers websites which you may like to explore together;
Filham Park Vets - Suture Workshop led by Alan Johnson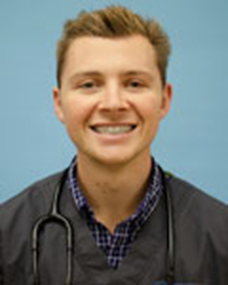 Veterinary Surgeon Alan Johnson from Filham Park Veterinary Clinic joined their team in July 2018 after graduating from the Royal Veterinary College in London. He is a former student from Ivybridge Community College and did his work experience as a student at Filham Park Vets.
Alan will be carrying out a Suture Workshop (technique used to stitch up animals) with students and answering any questions relevant to those interested in working with animals in the future.
Open to Years 8, 9 and 10
Fish Anatomy - Practical Workshop led by Liseve Guy-Fierens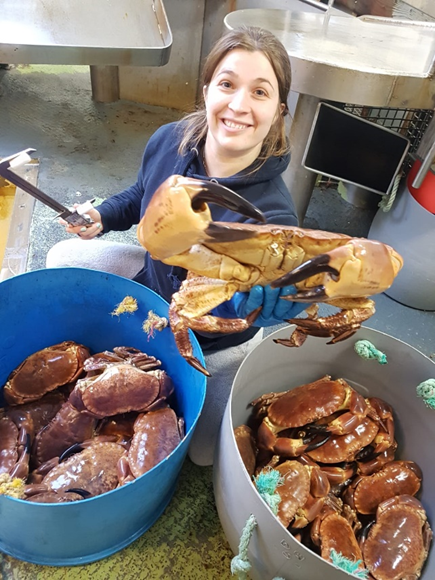 Lisève Guy-Fierens is an experienced fisheries scientist and will work with students to discover the features and anatomy of fish through a practical dissection. Lisève will then be demonstrating a shark dissection where students get to investigate this amazing creature further. She will be on hand to answer any questions and show a plethora of photos that shows the breadth of her work.
Open to Years 7, 8 and 9
Cost £2 contribution (Via parent pay)
Ivybridge Community College Activities

Making Plasma work – Mx Barry (Head of Physics)
Learn how to make plasma that is one of the four fundamental states of matter.
For Years 7 and 8
Feeding Axolotls – Mrs Peters (Senior Technician)
Learn the diet and feeding habits of these Mexican amphibians that have the ability to regenerate lost limbs and stay "young" throughout their lives
For Years 7 and 8
Rat Dissection – Mr Lyall (Head of Biology)
In this session, you will be examining many characteristics of a rat's anatomy. Dissections help researchers get a 3-dimensional picture of how the systems of a body work together. You will have the opportunity to see how the respiratory, digestive and circulatory system are arranged.
For Years 10, 11, 12 and 13
Colourful Chemistry - Miss Shaw, Acting Head of Chemistry
Come enjoy some colourful Chemistry! You will be given the opportunity to carry out three separate Science experiments which will show just how wonderfully exciting and colourful Chemistry can be!
For Years 7 and 8
Microscopes – Miss Wright, Biology Teacher
For the Microscopy Science Week session, we will be using light microscopes to explore the wonderfully detailed micro world. You won't believe your eyes! We will also be looking at images from the magnificently powerful electron microscope, they can magnify objects by 500,000 times.
Can you guess what you are actually looking at?!
All Year Groups welcome
Owl Pellets – Mrs Allott, Biology Teacher
In this session you will dissect the contents of a regurgitated owl pellet and identify the bones it contains. Build up an idea of what organisms the owls have been eating based on what you find.
Years 7, 8 and 9
Robotics Workshop - Mr Bechley and Mr Kerswell
Like Lego? Like Robots? Then you will love Lego Robotics. Build, move and improve your own robot. In this session you will use the Lego Mindstorms system to build a robot. You will then use a software tool to programme the robot to move around and carry out simple tasks.
Years 7, 8 and 9
Ivybridge Community College Learning Resource Centre
In the build up to and throughout Science Week, the Learning Resource Centre will have a number of 'Connection' themed books.
Finding connections in fiction refers to the way two elements are connected meaningfully.
Any book written will almost certainly have "connections", whether its Sophie and the BFG or Nick and Charlie in Heartstoppers. Good, Bad, Love or Hate. There will always be one.
Whether you read Fiction or Non Fiction, pop along to the LRC and take a look. We have a huge range of books suitable for any age. We dare you to find a book that doesn't have one!
Naturally Gorgeous Cosmetics - Workshop by Leoni Adams
Naturally Gorgeous Cosmetics is owned and run by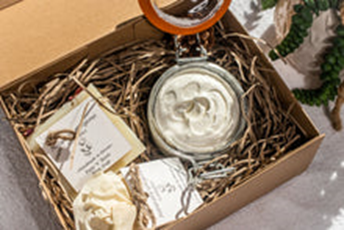 Leoni Adams, a Marine Biologist, based in Plymouth. With a passion for the ocean, and a background in science, the company was started to provide a solution to a plastic-waste-free skin and hair care routine. Focusing strongly on natural, nourishing ingredients, shampoo and conditioner bar recipes have been developed, trialled and refined.
Leoni will be delivering a workshop to craft your own bespoke bath time masterpiece using natural ingredients, a little bit of creativity and a whole lot of fun.
For further information about Naturally Gorgeous Cosmetics, please click here.
Years 7 and 8
Cost - £4 contribution
Marine Biology - Presentation by Paul Tyson

Paul is the Aquatics Resource Centre Deputy Facility Manager at the University of Exeter and has a broad background in Aquatic Operations Management ranging from public aquariums to fish health. Starting at his local Sealife Centre when just 14 years old he worked as Curator at several UK aquariums. He now manages the University's Aquatic Resource Centre, providing support to varied research groups and ensures the welfare of 30-40 species of aquatic animals and the associated life support systems.
Paul has a passion for Marine Biology and it has allowed him a broad and varied career that has seen him curating at national museums to living in far-flung places and working with a variety of fascinating species.
Open to all Year Groups
Basic Life Support - Workshop led by Peninsula Medical School
Medical students from the Peninsula Medical School will be running a workshop on Basic Life Support.
Learning outcomes include:
Why do we need to know about Basic Life Support
Know how to put someone in the recovery position
Know how to help someone if they are choking
How to secure an airway and intubate using a mannequin
You will have a chance to practice each of these skills and gain a better understanding of why these skills are important.
Open to all Year Groups
Access to Medicine - Workshop led by Peninsula Medical School
An introduction to the process of applying for medicine. The session covers entry requirements, UCAS, UCAT, personal statements, interviews and more.
Structure of the workshop
Introduction – The WAMS (Widening Access to Medical School) students from the University of Plymouth will introduce themselves and outline why they were inspired to study medicine.
Presentation – An overview of medical admissions processes, to include interview styles and admissions tests.
Have a go – A sample of UCAT and interview questions to have a go at.
Questions, feedback and further information about the Peninsula Pathways programme which includes an e-Mentoring Scheme.
Students will be able to talk to you about the BMBS Bachelor of Medicine, Bachelor of Surgery 5 year degree programme and the BMBS Medicine with Foundation (Year 0) programme.
*Access to medicine foundation year - To apply you must meet the contextual offer (i.e. free school meals, care leavers etc).
You are unable to apply for the foundation programme if you have met the 5 year degree programme.
A Level requirements (cannot have AAA; it must be less).
Years 9, 10, 11 and Sixth Form
Pyrotechnics - Presentation by Dr Roy Lowry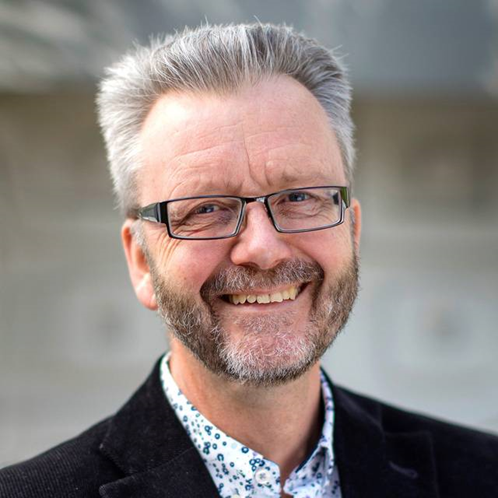 Associate Professor of Physical Chemistry at the
University of Plymouth and an accredited pyrotechnic firer for Alchemy Fireworks, Dr Lowry has always been passionate about science and fun, practical chemistry. He wants to "blow away" the image of scientists as intellectuals who don't have any fun.
Dr Lowry will be presenting a pyrotechnics display to students at Ivybridge Community College. Be prepared to be wowed with his display as he has a lot of experience, having acted as a scientific adviser for several TV companies.
Open to Years 7 and 8
Nursing - Presentation by Francis Thompson
Francis Thompson is an Associate Professor in Mental Health Nursing at the Faculty of Health at the University of Plymouth.
Francis will carry out a practical session and students will learn some of the key roles that nurses carry out as part of their every day job role, to include: assessing, respirations, establishing oxygen saturation, monitoring a pulse and taking a temperature.
Open to all Years Groups