Speed Test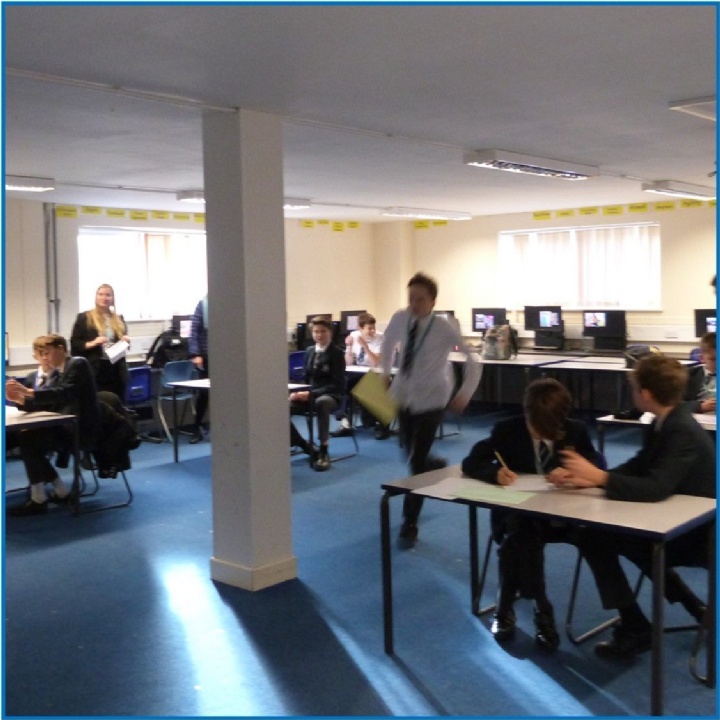 Ivybridge Community College students streamed live to The British International School of Abu Dhabi where 12 students across Year 8 and 9 participated in a Maths competition.
Students were battling one another on the same set of UKMT (United Kingdom Mathematics Trust) Relay questions over 45 minutes and working in teams to gain as many points as possible.
Each team would tackle a question before running over to Mrs Russell and Sixth Form
student, Matthew Gilvear to check their answers and collect another for their partners.
There was a scoreboard visible for all students to see how the teams were progressing and it was extremely close for a large portion of the time – The College had two teams that were in contention for first place during the session.
Sadly, we were beaten in the closing stages by a very strong team in Abu Dhabi, but will be keen for a rematch to make the score level.
A representative of the Abu Dhabi School later commented that the Ivybridge Community College students were very strong opponents.
The students enjoyed using their Maths for this competition and it was great to see some of their competitiveness appear throughout the morning.
A big thank you to Mrs Riley, Mrs Sarson, Mrs Russel, Mr Cook and Matthew Gilvear for their help in running the session.
Ms Lilley Deputy Principal said, 'It is fantastic that we have established this link with an International school and that we have been able to set up this competition.
'Thank you to the staff involved who have made this possible for the students; I know that logistically it was very challenging!
'The students really enjoyed the experience and I am proud of they how rose to the challenge of the competition with enthusiasm and success.'
Watch this space for more International links.