Fit for a King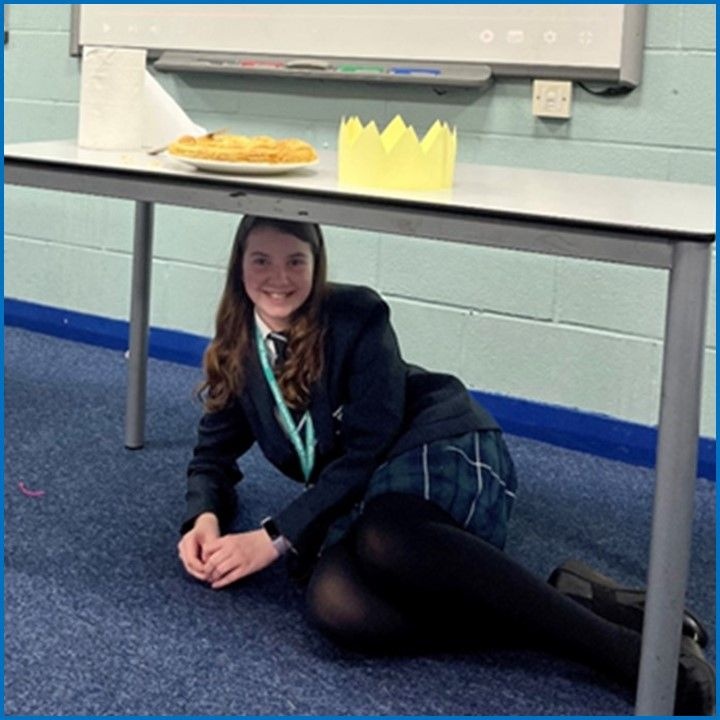 Ivybridge Community College's gifted and talented Linguists returned from the Christmas break and signed off the festivities with a custom fit for the continent.
Students observed King's Day (or the Festival of the Kings), following a French tradition that involved sampling some cakes using traditional French and Spanish recipes.
As per tradition, the youngest student sits under a table and decides which piece of cake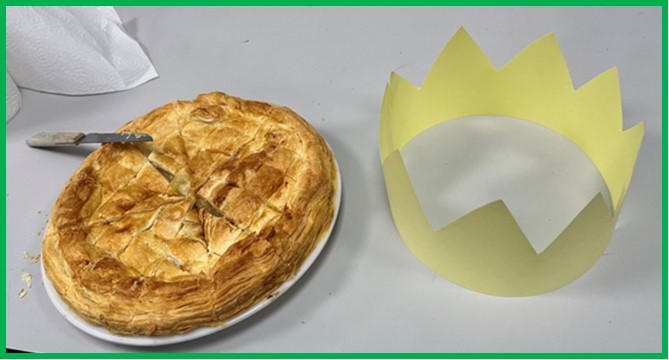 should be received by each of their peers.
One piece, however, contains a special, hidden charm and whoever receives this earns the right to be crowned King for the day.
The Festival of the Kings ('La Fête des Rois' or 'El Día de los Reyes' for the benefit of our Spanish language students) is an annual custom which takes place on 6 January and marks the arrival of the Three Kings following the birth of Jesus.
This year, the student with the honour of serving the cake was Lucy Stephenson, whilst, this years Queen for the day was Sofia Louca.
The students translated the recipes, to try to bake the cakes at home too.
Bon Appetit.