Festive Week 2022 - What a Great Week!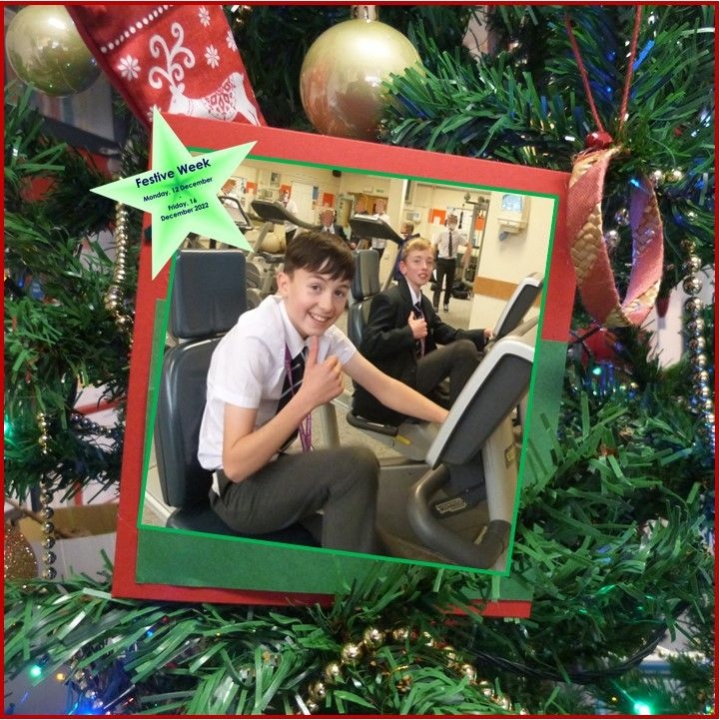 Students participated in a comprehensive week of fun and festive-themed events raising over £2,700 in aid of Children's charities and College projects.
Ivybridge Community College would like to congratulate all students and staff for their achievements during its recent Festive Week.
Dressed for the events, including Christmas costumes, many students took part in a variety of festive themed activities, including Festive Football, Rugby, Bench Ball and Netball, as well as some short distance races and a Santa Run.
Meanwhile, others were joining the Christmas Film Club as well as dressing up for the Festive Photoshoot and Christmas Jumper Day, raising nearly £1,000 for Save the Children.
For those with more creative flair, there were opportunities to participate in a Gingerbread decorating competition (raising £170), a Christmas Card Workshop and some festive dance classes.
Our budding performers also shone with superb singing and musical performances at a special Christmas Carol Concert, as well as taking their talent to a local primary school, residential home and library for the enjoyment of the wider community.
Also benefitting, were the South West Children's Hospice, whilst some of the funds raised will be allocated towards the College's current sports projects.
The College would once again like to thank everyone for their participation over the Festive Week and are proud that students are taking advantage of the opportunities on offer and benefitting the wider community in the process.
Ms Lilley, Deputy Principal said, 'It was wonderful to be able to see our students get involved in such a wide variety of festive activities. The amount that has been raised for charity is fantastic; the staff and students should be very proud.'
Such endeavour is highly valued at Ivybridge Community College, and we cannot wait to embark on some further extra-curricular adventures soon.