Fantastic Achievement in Otillo Swimrun Event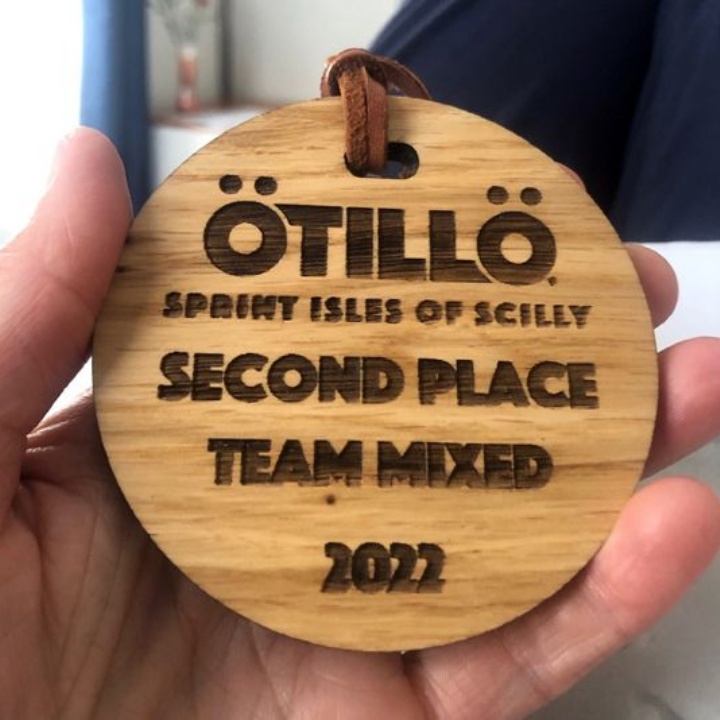 In June, English teacher Claire Davidson, travelled to the Isles of Scilly with her husband, to compete in the Otillo Sprint Swimrun race, where they achieved an amazing second place in their category.
Otillo is a swimrun event in teams of two. You run in your wetsuit and swim in your trainers. You can also wear huge paddles on your hands and a large pull buoy to give you extra power in the water. Lastly, you attach to your partner via an elasticated rope so that you can tow each other and are never more than 10m apart.
Claire commented, "The 15km course included 9 runs and 8 swims, and we completed it in 2 hours and 10 minutes. The rainy weather and a few rough swims around the north of St Mary's Island meant a few sketchy exits over rocks, which benefitted us, and we were able to get ahead of third place in the latter stages of the race. We ended up with a few bruises, but it was worth it!
Ruby, our daughter was second in the Junior Otillo the day before, so it was Team Second! Next year she hopes to race with her dad over a longer distance."
Claire added, "I was returning to the Isles of Scilly after a 48 year gap. I last sailed to the Scillies with my dad when I was five, and the stunning islands held a special place in his heart. It was amazing to travel back by boat on The Scillonian and remember some of the beautiful landmarks. I felt my dad with me throughout the race. He passed away in 2011; I hope he would have been proud of our second place. We won a free entry to next year's race, so we'll be back!"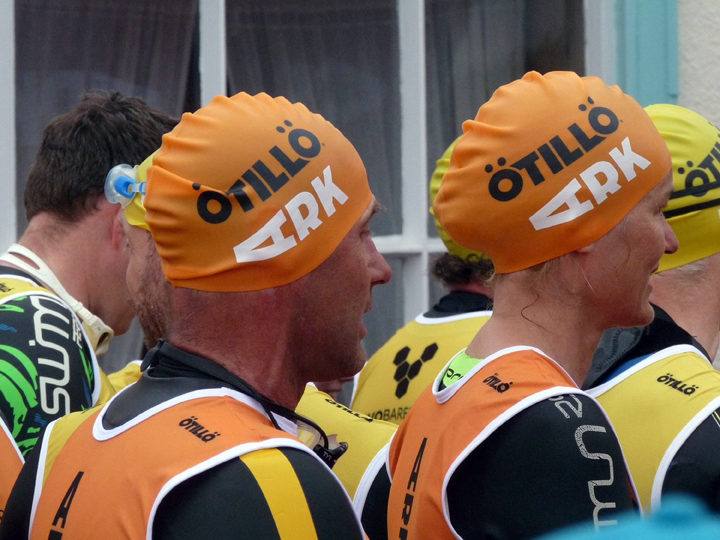 Swimrun is an incredible sport that is gaining in popularity. Here's a link for anyone who is interested in the events - https://m.youtube.com/watch?v=zfa_TVFQ_mk
If any student fancies having a go, Madhatters Events runs a race called the 'Hokey Cokey' in Cornwall every year.