Students Help with Big Cat Build Project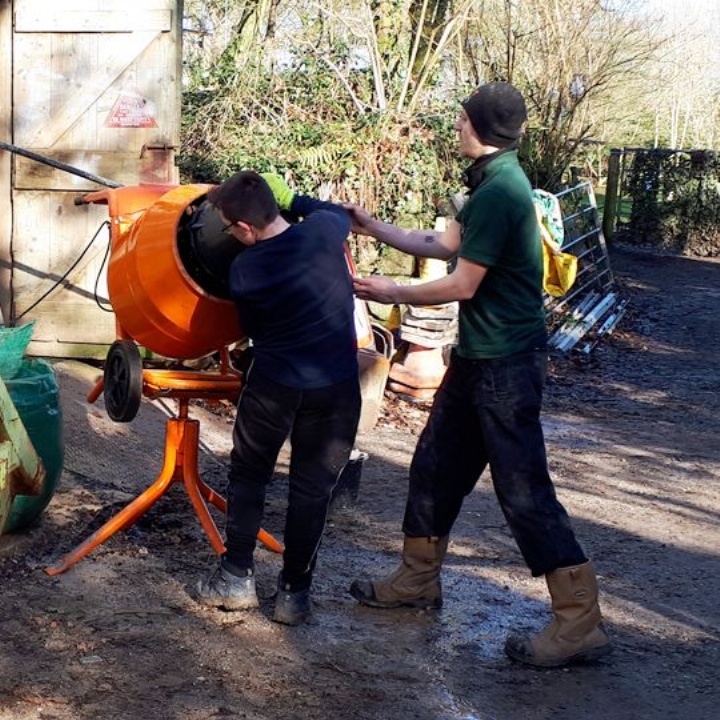 Ivybridge Community College has been fortunate to have been given the opportunity to send a group of students to Dartmoor Zoo for a long term project working on building a new enclosure for some endangered Scottish Wildcats. Dartmoor Zoo is located just outside the village of Sparkwell, only 20 minutes away from the College.
Dartmoor Zoo has been awarded funding to mentor and provide work experience for students to be able to gain knowledge through practical work in design, groundwork and carpentry. The students joined the team at the Zoo to work on this project, one day a week, which started in November 2021 and was completed in the Spring Term.
Coral Jonas, Dartmoor Zoological Society's Chief Operating Officer, and a governor at the College, commented, "We are incredibly excited to welcome the two Scottish Wildcats. Scottish Wildcats are the last wild cat left in Britain and are critically endangered in Scotland. We are looking forward to being part of the breeding and release programme and have the opportunity to educate our visitors about one of the rarest mammals in Britain. Welcoming the cats not only helps wildlife but it's helped the people that made it possible. The students from Ivybridge Community College who came and helped build this enclosure as part of our Superkids school inclusion programme should be truly proud of the work they have done."