Cameron's Contribution to College's Football Academy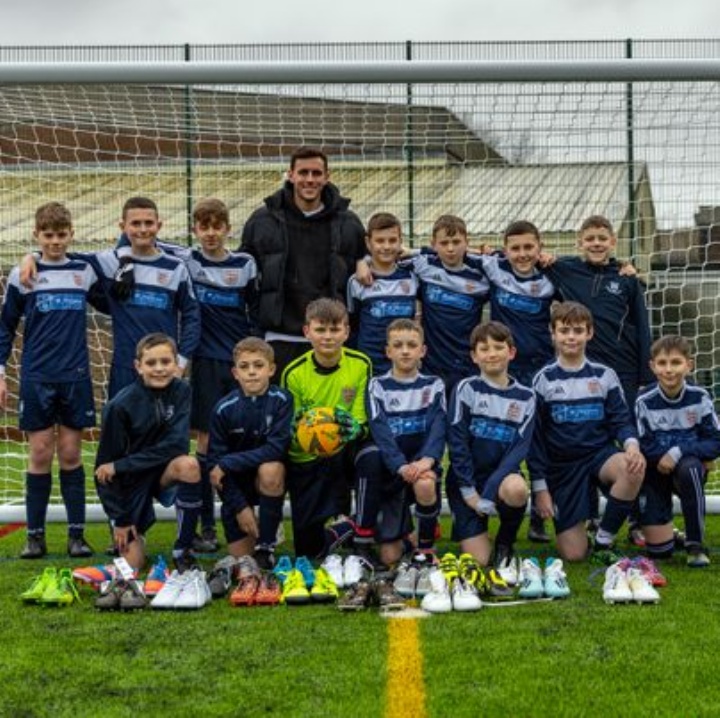 Former Ivybridge Community College student, Cameron Sangster, visited the College recently and donated more than 50 pairs of moulded stud football boots for use by students on the new 3G pitch.
As a student, Cameron would make the journey from Newton Abbot by train every day, and made great progress with his academic studies, as well as his football, and aspired to be the best at both alongside his teammates. Whilst at the College, Cameron played in the Football Academy, joining other members of the Plymouth Argyle youth teams, thereby gaining an advantage by playing together during College training sessions, as well as with Plymouth Argyle FC.
After leaving the College he made great progress at Plymouth Argyle, eventually making his first team debut in December 2017 against Oldham Athletic. Unfortunately, he sustained a difficult injury to his ankle and eventually took the decision to concentrate on his business exploits; he had initially started this whilst at the College, maximising his time on the daily train rides from Newton Abbot to Ivybridge!
His business of selling rare football boots to some of the biggest footballing stars around the world had steadily grown, and was now thriving. RareBoots4U has seen Cameron supply boots to football players such as Morata, Rakitic, Felix, Aubameyang and other Premier League stars.
The College's artificial grass pitch has recently undergone a major refurbishment, consequently, students are required to have a pair of moulded, studded boots to be able to take part in PE lessons. On hearing this, Cameron offered to donate a number of pairs of boots to the College for the benefit of all students, and in particular those students most in need of some help in affording a pair.
Cameron said, "I will never forget the start that I was given here at the College, as part of the Football Academy. It taught me as much about being a good person as it did about being a footballer, and I am indebted to the staff and the College as a whole for that. To be able to give something back is my way of saying 'thank you', and also my part in supporting someone else's positive experience in taking part and enjoying the benefits of physical activity and sport."