Dynamic D of E Training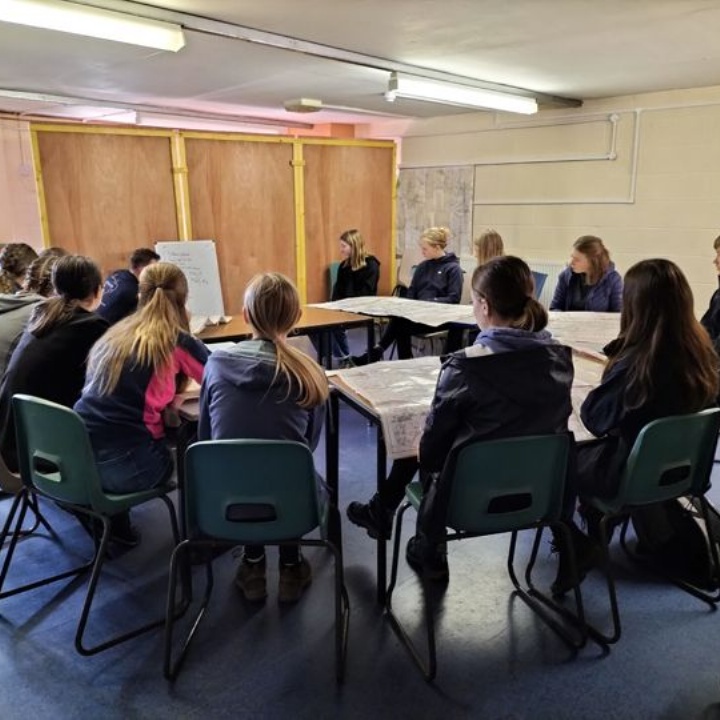 Last term, Year 9 and 10 students attended a training day for their Duke of Edinburgh expeditions.
The day was organised by Dynamic Adventure, the College's approved activity provider, and involved four separate workshops.
In the first workshop, the 49 students studied navigation and the complexity of maps. This involved finding grid references, knowing where they are on the map and recognising map features. This was followed by instructions on how to assemble a camping cooker, including connecting the gas correctly and the do's and don'ts of using the stove. They also talked about the best food to eat during an expedition.
The importance of using the correct equipment was next. From ensuring boots are laced correctly, to the best socks to wear to prevent blisters. They also covered rucksack packing and the right clothing to wear in all types of weather. The final workshop of the day was tent pitching, which threw up lots of challenges for those who have never pitched a tent before. The students were given techniques on pitching tents in high winds, and suggestions of places where they should not attempt to pitch.
Participation in the Duke of Edinburgh Award is
all about going the extra mile, gaining new skills, pushing yourself physically, helping others and exploring new territories. At the same time, participants build friendships, gather experiences and make memories that will last a lifetime.
All students who attended the workshops emerged from the day confident that they were ready for the next step.
The Bronze and Silver practice expeditions are taking place at the end of April. In June the Bronze participants will do their qualifying expedition on Dartmoor, and the Silver participants are off to Exmoor.
We wish them all good luck.