Girls into STEM Activities and Trips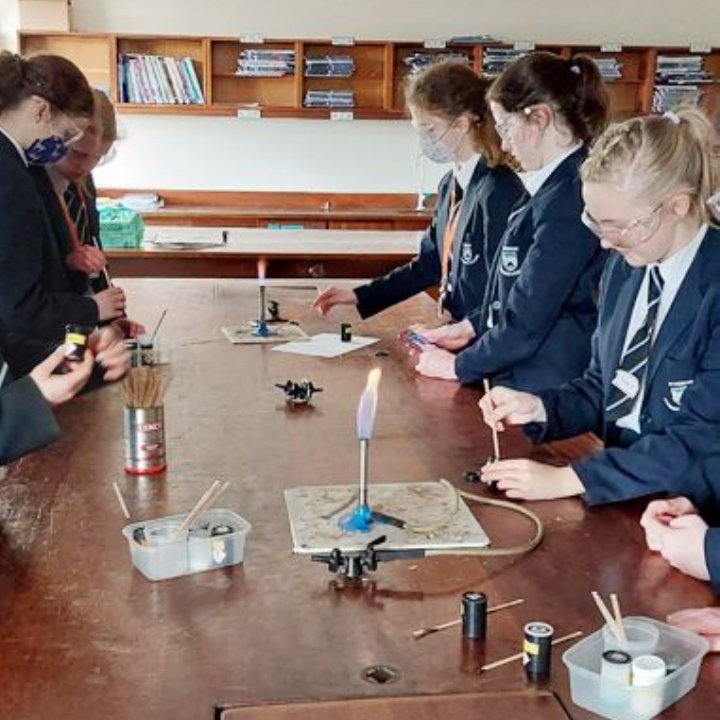 Rockets, Bubbles, Stars and Fireworks…
Ivybridge Community College's weekly 'Girls into STEM' club enables girls to increase their knowledge and confidence in Science, whilst having some fun, in an atmosphere where they can feel comfortable in Craig Jewell, teacher of Physics, said, "The club is part of a wider initiative I have been running at the College. I am promoting women into STEM fields by giving them opportunities that they would not normally get, in a 'girls only' environment. The club is aimed at promoting STEM activities to Year 9 girls who have started their GCSE journey."
During the sessions the students have completed many projects including: making and launching bottle rockets which managed to parachute back down, writing with fire (to explore decomposition of materials), methane bubbles, mapping constellations and dissecting hearts and owl pellets. They have also done flame tests whereby they have make different flame colours in the same way fireworks do. There are many more future projects in the pipeline.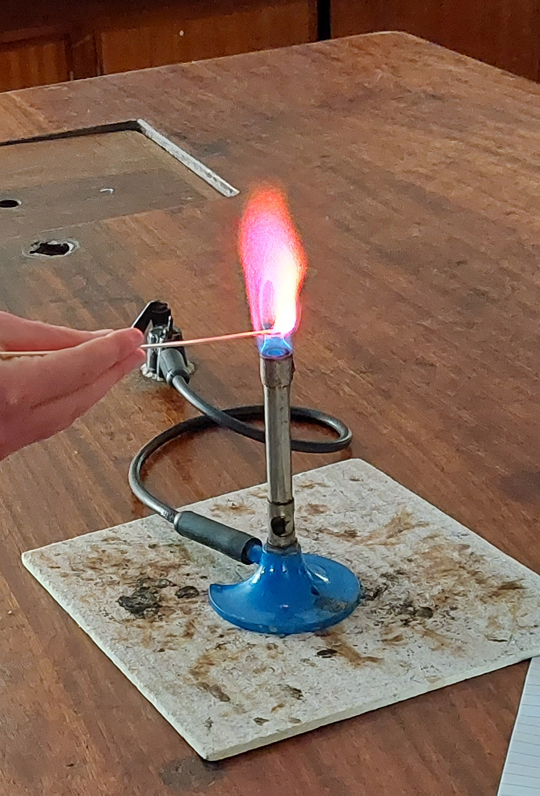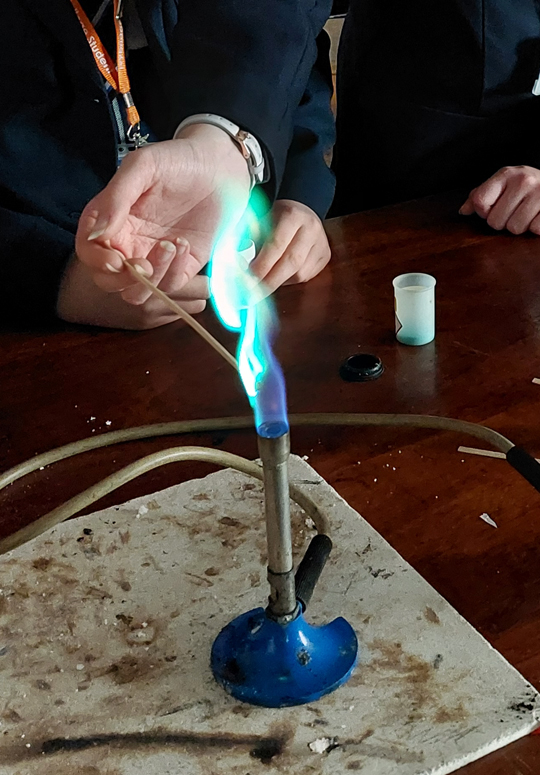 "So far my personal favourite has been the bottle rockets as very rarely do student successfully get them to parachute back down as this group managed - although some did end up in trees!" said, Mr Jewell.
---
Students Attend STEM Presentations at Exeter University
On Thursday, 17 March, as part of the College's 'Girls into STEM' initiative to help support women into STEM fields and careers, students in Year 10 attended a series of presentations at Exeter University to hear from three experts in their fields.
The first presentation was by Dr Anne Le Brocq, a Senior Lecturer in Physical Geography. Anne's research interests include: ice sheet modelling, ice sheet subglacial hydrology, Remote Sensing and GIS applications in glaciology. She is also currently dabbling in computer games and game-based learning.
This was followed by Megan Maunder, who is a final year PhD Student in the Centre for Geophysical and Astrophysical Fluid Dynamics, Solar-Terrestrial Plasmas and Space Weather. Megan's research interests include solar and heliospheric plasmas and Space Weather, with a particular interest in Coronal Mass Ejections (CMEs). She works with both in-situ and remote sensing data using multi-spacecraft observations and methods to examine CMEs, their properties, and evolution.
The presentations concluded with Dr Talitha Kerrigan, a Lecturer in Neuroscience. Talitha's research interests include: models of Dementia, neuroinflammation and glial biology, induced pluripotent stem cells (iPSCs), in vitro electrophysiology, and synaptic and intrinsic neuroplasticity.
Following the visit to Exeter University, Darci, in Year 10, said that she really enjoyed experiencing a university talk and asking students about university life. She added, "I loved the talk on Antarctica and ice sheets. This was so interesting, along with the talk on space, which taught us about coronal mass ejections which are big emissions of radiation from the sun." Adding, "We were told about a game called 'Ice Flows' that demonstrates how the ice in Antarctica is affected by sea temperature, and snowfall that is related to climate change and natural conditions."
Craig Jewell, teacher of Physics, who accompanied the students, said, "This was an amazing day which helped give the girls insight into future careers and cutting edge science. They will have been able to add to their scientific knowledge outside of the usual classroom context, whilst picking up top tips for how to follow certain career paths in the future. All the girls greatly enjoyed the opportunity and were a credit to Ivybridge Community College during the entire visit."
Heather Lilley, Deputy Principal at the College added, "It's wonderful that we have been able to give our students this experience and inspire the next generation of women in STEM. I'd like to thank Mr Jewell for all of his hard work and dedication to promoting and leading the Women in STEM project at the College. Our number of students choosing to study STEM subjects in the Sixth Form continues to flourish and opportunities such as these really motivate our students, opening their eyes to the possibilities in STEM fields."