Racing into Mathematics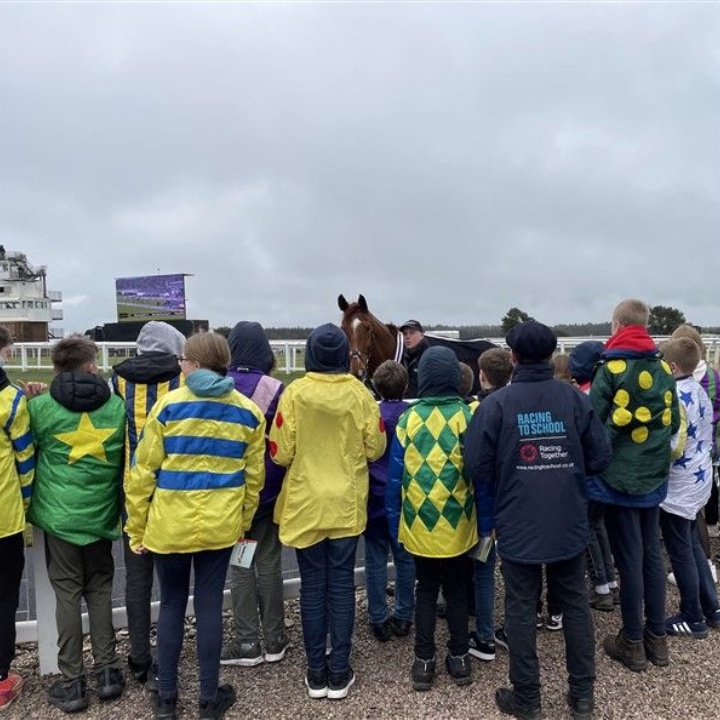 In March, Year 8 students who had been nominated by their Mathematics teachers for their effort in class, as well as their Home Learning, were invited to attend a 'Racing to School' event held at Exeter Racecourse.
'Racing to School' is an education charity that aims to inspire young minds through the provision of free, interactive and healthy outdoor educational events staged at racing venues.
On arrival at Exeter Race Course the students set up their base in a viewing box overlooking the racecourse. Alison Sarson, Lead Practitioner of Mathematics, said, "The students were split into two groups, led by Mark and Heather from the charity, and initially spent time learning about a horse jockey's diet. Chloe and Olivia both enjoyed learning about how much a jockey could eat. The students enjoyed creating a varied, but restrictive, 800 calorie diet, as well as comparing it to their own diet, and a competitive cyclist's diet of nearer 5000 calories.
Other activities included estimating how many race days are held annually, with estimates ranging from 7 to 50. They learnt that there aren't many race days a year, and students commented that they "enjoyed the Mathematics about how the racecourse makes money on non-race days." And learning about the different measurements used by the horse racing industry, which was one of Angus's highlights from the day.
They had their own race on the track and modelled and learnt about how the handicap weights work and how this keeps each race exciting. They also learnt about the jockey's equipment, and how they could save weight for their races. For example, although it is less comfortable for the rider, choosing a smaller, lighter saddle could save several pounds in weight.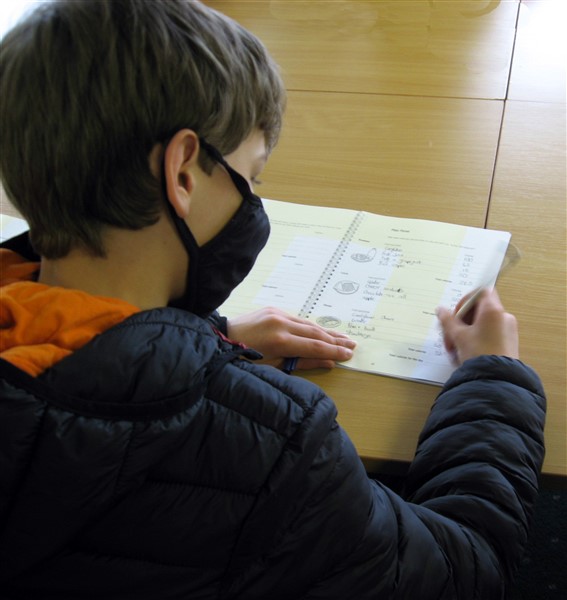 Throughout the day the students had a great view of the racecourse and could see the amount of work involved with the set-up for the day. After lunch, they had an opportunity to look at the race card for the day, and saw the horses on the parade ring before watching two races. This was the highlight of the day as the students stood close to one of the jumps. Charley and Jessica both really enjoyed the whole day, particularly the actual races, and they felt inspired to try harder with their own horse riding lessons."
The students who attended the day had a really enjoyable experience with comments including, "The Mathematics day at the racecourse was amazing. Before I barely knew anything about horse racing, however now I know what it entails and how it works. I especially enjoyed watching the horse racing", said Ava, with Alice adding, "I really enjoyed going to Exeter Racecourse because it was really interesting to learn about all the aspects of racing and what things affect what." Abi "really enjoyed watching the actual races and finding out how much Mathematics is actually incorporated in riding." Whilst Luke, "enjoyed adding up the calories and watching the horse's race. I also enjoyed converting lengths into different forms."