The Resilience of a Ten Tors Walker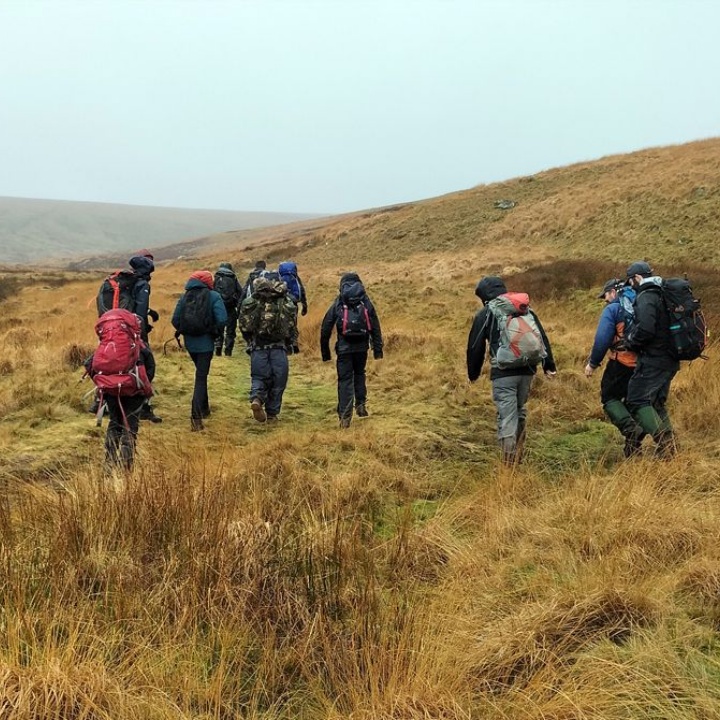 Ivybridge Community College Ten Tors participants are, some may say, a breed of their own! They find that Dartmoor has an attraction that draws them back time and time again to test their personal resilience, which during their training is more than likely to be tested on numerous occasions.
After a break of two long years the Ten Tors Challenge has at last emerged from the COVID-19 mist. However, due to ongoing COVID-19 ruling, the Ten Tors training that would normally commence after October half term has had a delayed start this year, and students are therefore having to progress through the training elements in a shorter time than usual.
Preparation is key, and it starts the evening before a training walk, when students need to show that they can prepare everything for the next day - from packing their rucksacks correctly, carrying all the necessary equipment they might need, including food and water, and ensuring they get enough sleep.
On the morning of a walk, students need to be up early, some having to tape their feet that will be tested to the maximum during the day, eat a healthy breakfast, and be at the College by 7.30am - not something the average teenager is familiar with at the weekend. This routine continues for weeks on end, not just the occasional weekend.
During the day itself, adaptability is required in abundance, from contending with whatever the weather throws at them, keeping together as a group and staying on time. They also need to have the ability to notice when others may be struggling and needing assistance, overcoming problems that might occur during navigation, and carrying their heavy rucksacks up those seemingly endless hills.
By using their personal resilience students build consistent habits to prepare and manage periods of particular stress that they will probably come across during their Ten Tors training. This gives them the ability to not only overcome setbacks during this time, but also prepares them for similar events in their future life.
Andrew Mitchell, teacher of Mathematics and Head of Outdoor Education, said, "It is fantastic to see students return for their next challenge, especially after a particularly difficult day on the moor. Each experience helps them to increase their resilience, tackling whatever the moors throws at them."
Ten Tors participant, Chris, in Year 10, said, "I enjoy walking with friends," and Will, also in Year 10 added, "I like that I am getting out on a weekend." "I enjoyed challenging myself to navigate the moors" said Lars, a Year 9 student. Toby, also in Year 9, added, "I really enjoy chatting with my friends. The sights can help with my art and walking helps with my fitness"