Celebrating the Magical World of Harry Potter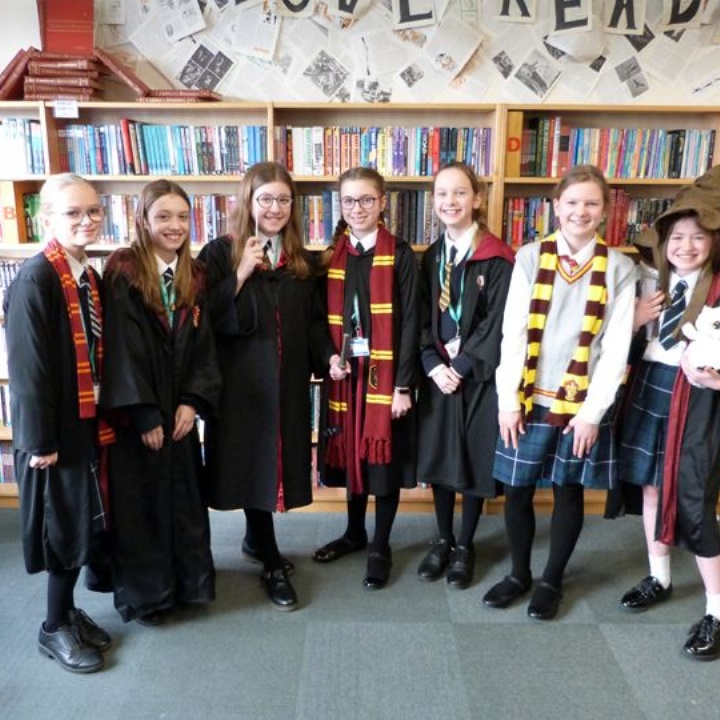 Thursday, 3 February saw the return of Harry Potter Day in the Learning Resource Centre at Ivybridge Community College.
"It has now become a tradition in the Learning Resource Centre to celebrate Harry Potter Day. Every year it gets bigger and better and the students absolutely love everything about it. Thank you to everyone who contributed towards the day.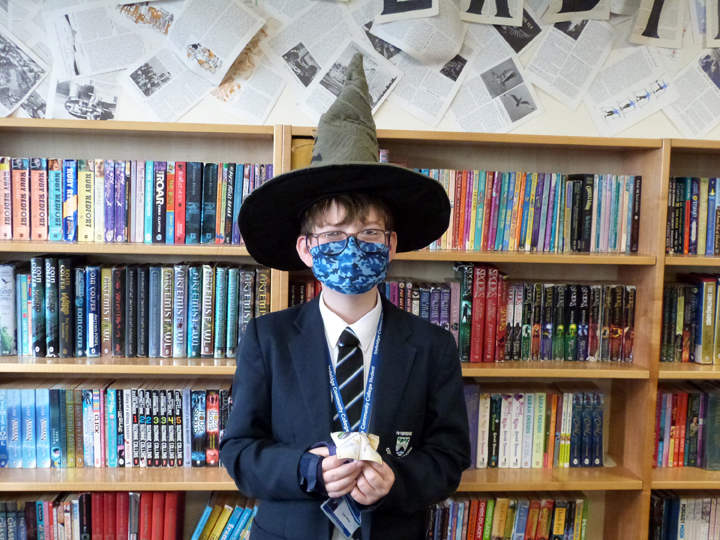 From the excitable girls dressing up, to the mammoth task Luke had 'sorting' students into houses. It was a fabulous day made all the more special by our student's enthusiasm. Roll on next year!" Sara Hull, Learning Resource Centre Coordinator.
At break times, every seat in the library was taken as there were a whole host of enchanting activities to take part in. There were 'sortings' quizzes, worksheets and word searches. Together with 'Pin the Scar on Harry Potter' and a 'Potter photo booth' with plenty of props.
It was a wonderful day celebrating the on-going passion for Harry Potter and the magical world J.K. Rowling created over 20 years ago.
Kate Kenning, Literary and Assessment Coordinator, added, "I had a go at 'Pin the Scar on Harry', but he ended as Scar Eye- Oooops! Great fun! I'm really looking forward to reading the Short Story winners."
Year 7 student, Olivia said, "Harry Potter Day has been amazing. I am definitely going to the next one!" and her sister Rosie added, "The LRC was full of smiles and Harry Potter Magical fun."
The day was summed up by Amelia, in Year 7, who said that it was the, "Best day at school EVER!! It was full of fun. I'm looking forward to next year!"
To coincide with Harry Potter Day the Learning Resource Centre ran a 'Magic' Short Story Competition. Congratulations to the winning entrants - Luke, in Year 8, Rebecca, in Year 9 and Tilly in Year 12. You can read their amazing stories by clicking the links below.