Students Enjoy Team Building and Orienteering at Killerton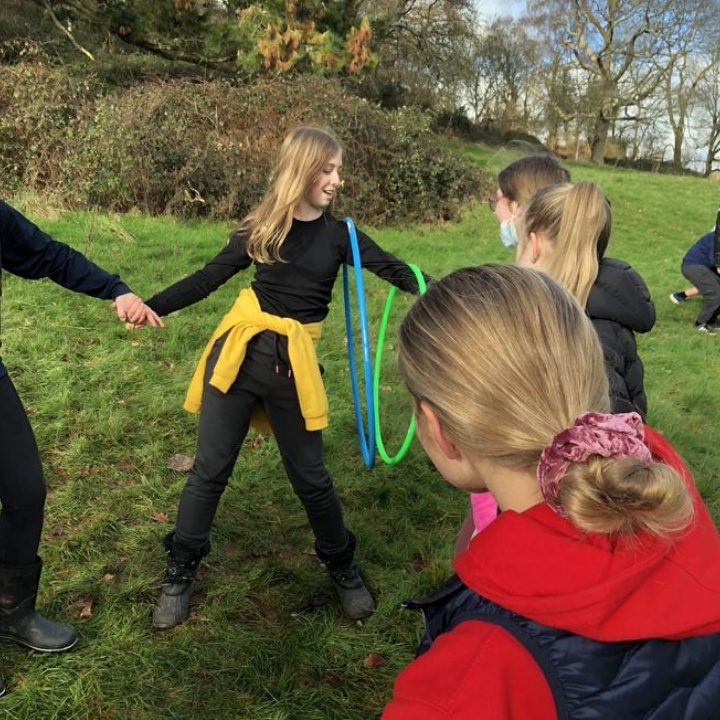 Ivybridge Community College Year 7 students enjoyed a day of orienteering, team work challenges and den building at the National Trust's Killerton estate, in Exeter, on Wednesday, 19 January 2022.
Two teams from the College joined other schools to participate in the challenges, which were organised by Active Devon and the School Games Organisers:
The Birmingham 2022 Commonwealth Games themed orienteering
Den building
Team building
Jeanette Green, Sports Coordinator at Ivybridge Community College, said, "This was a fun and rewarding activity for our students, who got the chance to develop their teamwork skills, improve confidence, build friendships with peers and engage in physical activity in a safe environment."
For the orienteering challenge, the students were give booklets with copies of all the Commonwealth Countries flags and questions to find the answers to. Copies of the flags and the answers to each question were positioned around a large grass and woodland area for the students to search. The girls' team performed excellently as a group, finding all but five flags.
In the den building challenge, teams were each given a small 'Perry' – the Birmingham 2022 mascot. Their task was to build a den for Perry using the branches scattered around (whilst being watched by the Highland cattle grazing nearby!).
The team building challenge included four mini challenges:
The Helium Rod Challenge: where the group had to lift two different weighted rods from one set of cones with just their fingers, walk to the other set and put it down without it becoming unbalanced and falling to the ground.
The Gutterball Challenge: where teams had to roll a ball through the half drainpipe without touching or dropping it.
The Hoop Circle Challenge: where team members had to all hold hands in a circle and get the two hoops opposite each other around in different directions.
The Bean Bag Challenge: where teams had to throw as many bean bags around in a circle without dropping them.
"It was a lovely day in the fresh air and sunshine," added Mrs Green, "which we finished off with a lovely hot drink from the café before heading back to College. Our students thoroughly enjoyed the day, leaving positive remarks on the comments boards after the event."