Emily selected for World School Games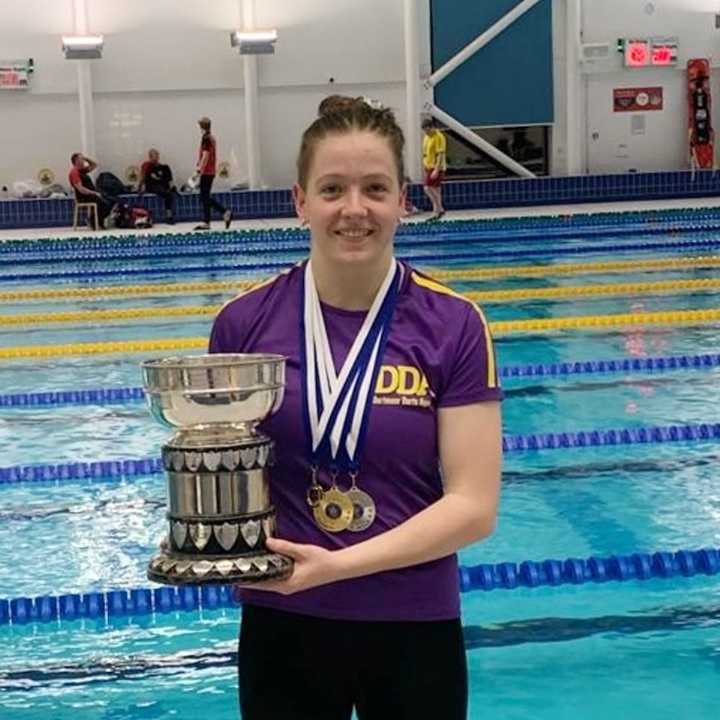 **Stop Press** Huge Congratulations to Emily Morgan Hughes who has been selected to represent the English Schools Swimming Association in the World School Games in May.
February 2022
Emily returns from amazing lifetime experience in Dubai!
In February, Ivybridge Community College Year 13 student, Emily Morgan-Hughes, travelled to Dubai to take part in the 'Diploma in Sporting Excellence' camp, hosted by Hamilton Aquatics, one of the nations' most prestigious swimming clubs.
The trip combined three days of high-performance training, followed by three days of competition in the form of the Middle East Open and Junior Championships (MEOJC).
Emily reported, "It was an amazing experience and one I'll never forget! I learnt many new skills which have helped me grow as a performer and athlete, I'll look forward to hopefully competing for England again in the future!"
January 2022
Emily takes Gold in National Swimming Championships
Ivybridge Community College Year 13 student, Emily Morgan-Hughes, won her first National Championship title in December, taking Gold in the 200m Breaststroke at the Welsh National Swimming Championships in Swansea, despite being the youngest competitor in the pool.
On the way to winning the title, Emily achieved four personal best times out of the four events she competed in, making finals for all of her races. Her brother, Harry Morgan-Hughes, in Year 11, also swam well at the meet. Despite recovering from multiple colds and COVID-19, he narrowly missed out on finals for his events.
"This was the first time we had competed at the Welsh National Winter Meet," said Emily, "and also it was the first 'long course' competition of the season, where we raced in a 50m pool rather than a 25m pool."
Emily's win followed a successful end of the year for both Emily and Harry, who two weeks earlier competed in the Swim England Winter Nationals in Sheffield. It was the first national competition in two years due to COVID-19 restrictions and Harry's first national competition. Harry qualified and swam in two events, and Emily qualified and competed in more events than ever before. National meets requires specific qualifying times to participate (and usually include the top 50 swimmers in England for each event/age group), which makes it a challenge to even get there.
Emily and Harry both train with, and compete for, Dartmoor Darts Aquatic based in Tavistock, which requires them to travel to and from the town daily, often not getting back home until 11pm. The siblings train more than 20 hours per week, splitting their time between the pool and strength and conditioning work.
Alongside swimming, Harry also plays rugby for Ivybridge Community College and is a member of the College's Elite Rugby Squad.