Paralympian David Hill Inspires Students ​​​​​​​​​​​​​​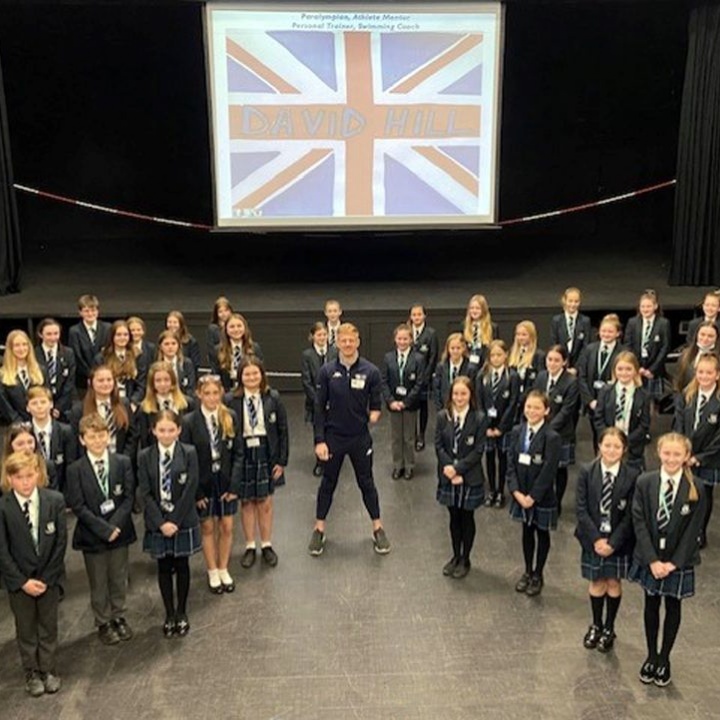 Paralympian David Hill visited Ivybridge Community College in January, to provide the first part of the Active in Mind programme and also deliver a presentation to the Years 7 and 8 Gymnastics and Netball Academy students.
The Active in Mind Programme is designed to help improve students' emotional wellbeing and resilience, develop their character traits and life skills, improve their leadership and employability skills, and tackle inactivity and physical wellbeing.
David delivered the first part if this programme to a selected group of students (from Years 7 to 10), who will help mentor younger students. The training was made possible thanks to funding that the College applied for.
Jeanette Green, the Active in Mind Programme Lead, said, "It was a great day and all students enjoyed the presentation from David Hill on his life, including his successes and challenges as an athlete."
In addition to discussing the eight key areas that could help improve their wellbeing, the students heard how, at 15-years-old, David was the youngest member of the team to go to the 2004 Athens Paralympics competing in the 100m backstroke. David returned with a buzz of excitement and enthusiasm to go to the next Paralympics and trained hard to achieve his goal.
David shared and discussed with the students the need for commitment to training, eating healthily, sleep and how valuable his support network was in helping him to achieve his dream.
The next part of the Active in Mind Programme is for the Year 10 mentors to help plan and run sessions for the younger students to engage in. David will return again to offer support.
The eight key areas that David discussed with the students to help improve their wellbeing were: