College Alumni Selected for Women's U18 England Rugby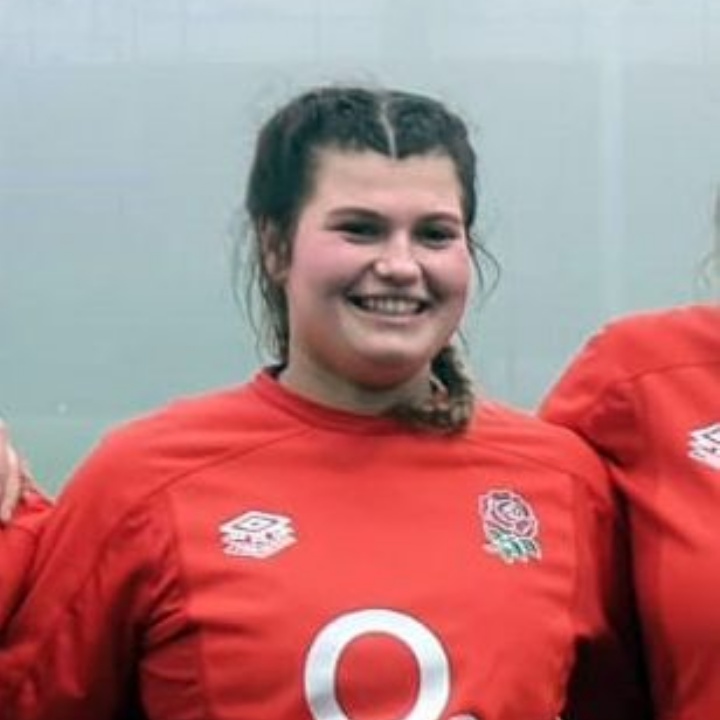 Former Ivybridge Community College student, Hannah Sams, has been selected to play for the Women's U18 England Rugby Team.
Hannah started playing at U10, with Ivybridge Rugby Club, and then continued her development here at the College and with Kingsbridge Rugby Club, where she is currently in the U18 Team. She has also played for the Devon U15 Team.
In September, Hannah joined Exeter College. She trialled for the Academy and the Centre of Excellence, which is linked to the Exeter Chiefs, and was accepted onto both. She was then offered a place on the Diploma in Sporting Excellence (DiSE) scholarship program, which identifies players with national potential. As a result, she was invited to attend the England Women's Rugby trials at a training day in Reading, and a camp in Birmingham, where she played for England South in the North v South final selections match. From that selection process, she has now been chosen for the upcoming England U18 matches.
Matt Shepherd, Head of Rugby Academy at the College, and Nick Kerswell, Rugby Academy Coach, have both been heavily involved in developing Hannah's rugby progression. Mr Kerswell has coached Hannah since she started playing at U10, with Ivybridge Rugby Club, and it was in fact both Hannah and another student starting at the College, that prompted Mr Kerswell to start the Girls' Rugby Academy.
Hannah said that she is "proud of the progress I've made from Primary School Tag Team captain, coming through the College programme, my club and county achievements, to where I am today. I'm grateful for the support, belief and encouragement that my coaches; Mr Russell, Mr Kerswell and Mr Shepherd, have given, and had in me over the years, and I hope I can do them proud in my upcoming matches."
"Even from a young age, Hannah's passion and desire for rugby was always clear. She is testament to the fact that if you stick with something you can succeed at it. She was a great role model to other students during her time at the College, more often than not my volunteer for demonstrations, and can now be an inspiration to those starting out in the sport. I wish her all the best, keep listening, keep learning and keep in touch." Nick Kerswell, Rugby Academy Coach.
Matt Shepherd, added, "During Hannah's final year at Ivybridge Community College she was heavily involved in our Elite Rugby programme. With her skill level and application to the game I am not surprised that she has made the step up to the International Rugby scene. I am excited to hear about the progress that she makes and I am sure she will make the impression that she deserves. I would like to wish Hannah the very best of luck."