**STOP PRESS** Ellie Sara has been selected for the England Football U16 Squad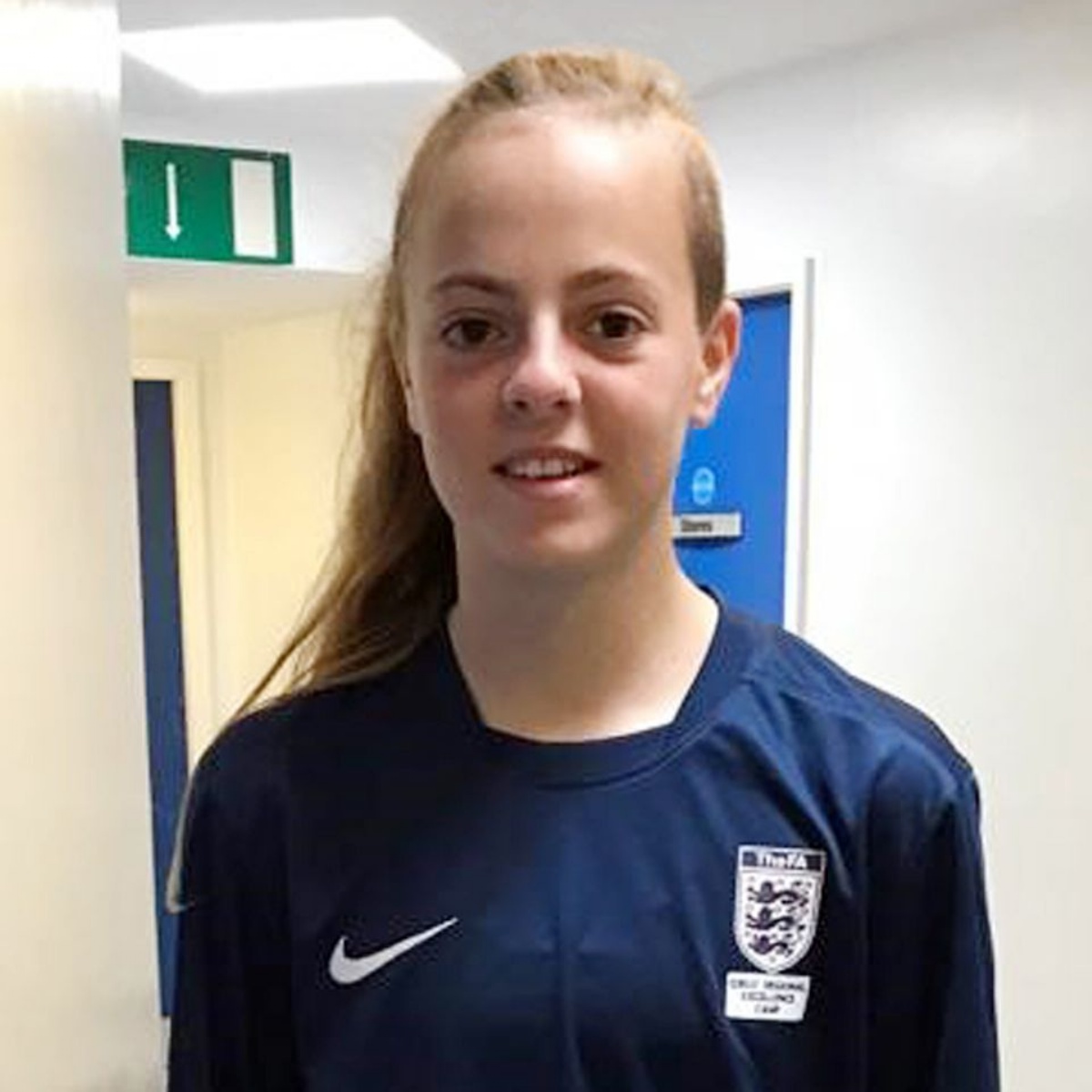 The College is delighted to announce that Year 11 student, Ellie Sara, has been selected for the England Football U16 Squad to play Portugal and Belgium at St George's Park, at Easter.
March 2022
Ellie selected for another England Women's U16 Training Camp
Talented Year 11 Ivybridge Community College student and footballer, Ellie Sara, is making an impact on the national scene after being selected for another England Women's U16 Training Camp at Bisham Abbey National Sports Centre.
The three day event was a preparation camp for the forthcoming UEFA development tournament in Portugal, which a number of players from the camp eventually attended. During the camp, Ellie took part in two pitch-based training sessions, strength and conditioning activities and player education sessions.
Ellie said, "Although I didn't play in the UEFA tournament in Portugal, the camp allowed me to train with the squad until they went abroad. This was a great opportunity for me to show my quality and experience in a high-level training environment. I hope to get many more opportunities to do this in the future."
Ellie has now attended eight England squad training camps and she found all of the experiences beneficial.
"I am starting to feel more comfortable with the environment at this standard and feel I did really well in training," added Ellie, "I am looking forward to the next opportunity as I feel I am improving all the time and building confidence."
---
December 2021
Ellie Attends England WU16 Football Camp
Ivybridge Community College is delighted to report that Ellie was one of 24 players who attended the first England Womens' U16 event of the season.
This was held at St George's Park, Burton upon Trent, from Friday, 3 December – Tuesday, 7 December 2021.
During the five days the girls took part in daily training sessions, some of which included physical profiling. All training sessions were supported by session briefs. There was a competitive opportunity on day five where the girls were involved in playing a match against Aston Villa.
Ellie plays for Devon ACC and Bridgewater United.
---
November 2021
Ellie Sara selected for the ENGLAND WU16 DECEMBER CAMP
The College is delighted to announce that Year 11 student, Ellie Sara has been selected to participate in the England Football Womens' U16 December Camp.This will be held at St George's Park, Burton upon Trent, from Friday, 3 December – Tuesday, 7 December 2021