Jake Myers Competes in Keysoe International Showjumping Event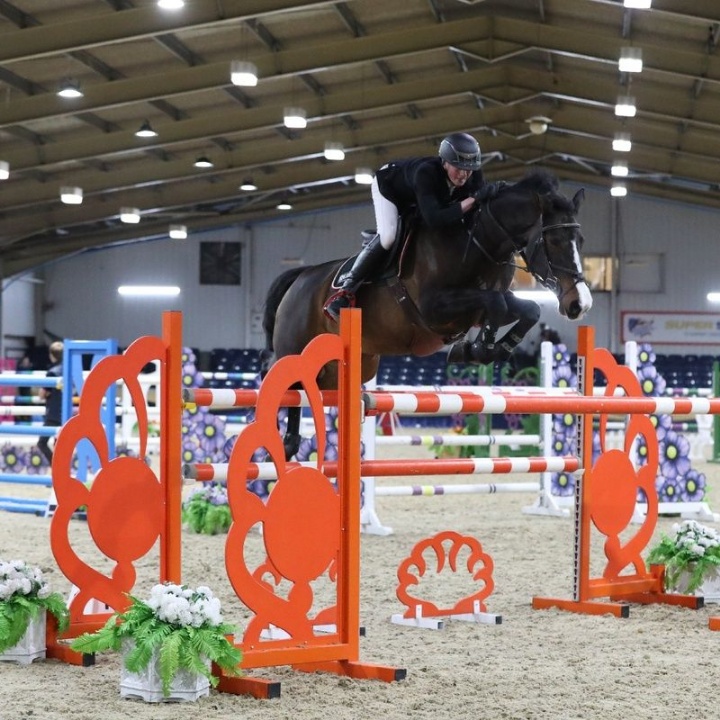 Ivybridge Community College Year 13 student, Jake Myers, proved that he can compete with the very best showjumpers in the country when he took part in his first indoor show of the season, the Keysoe International Senior British Show Jumping Winter Classic.
The premier show included strong competition for Jake, who was one of the youngest riders at the event.
Jake rode Calcourt Qualvados (Alice) winning the 1.35m winter qualifier from a field more than 60 competitors. This qualified them for the spring Championships. They jumped clear around a very technical track (built at 1.35/1.40m jumps) and were then clear again in the jump off at 1.45m, finishing with the fastest time.
Jake also competed on 'Fun Time Cilla', a grey mare, in the 1.40 Grand Prix on Sunday afternoon. Fun Time Cilla is a relatively new ride for Jake, but the pair performed well, finishing 12th out of 45 competitors.
Jake said: "I was very pleased and I am looking forward to jumping more Grand Prix with Cilla."