Adam Dingley gets hurdling tuition from GB Olympian David King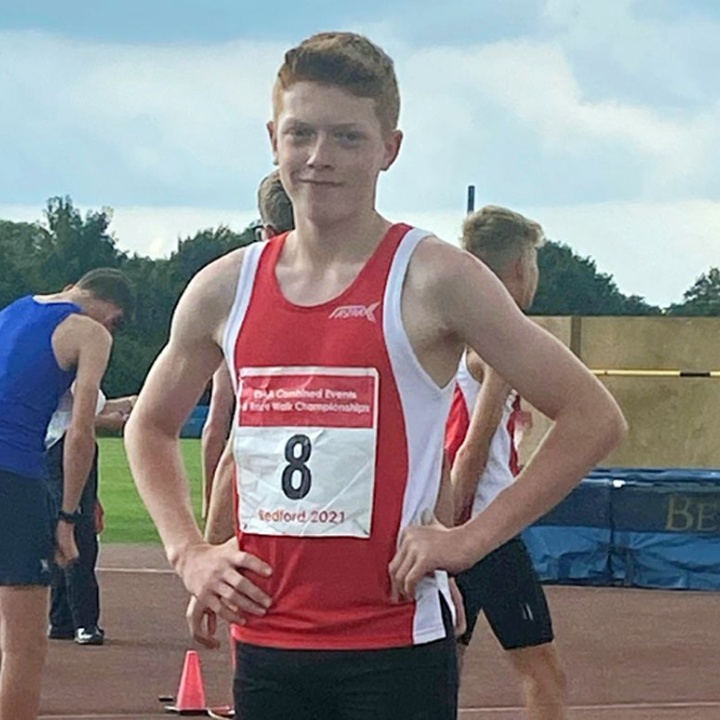 November 2021
Year 10 student Adam Dingley has taken part in hurdle training sessions with GB Olympian David King, alongside fellow hurdlers at their club. The sessions took place weekly over four weeks in October at Brickfields in Plymouth, where Adam normally trains three times a week.
When King is home from Phoenix Arizona, he also trains at Brickfields, so their paths cross quite regularly.
King attended the Tokyo 2020 Olympics, making the semi-finals of the men's 110m hurdles, so when the opportunity arose to have specific hurdle training by him, Adam says it was "too good an opportunity to refuse."
Adam learnt a great deal from King over the four weeks to help improve his own hurdle technique, and he has remained in contact with King, who has now returned to Phoenix.
Interesting facts
When David King was the same age as Adam Dingley, his personal best in the same age group for 80m hurdles was 12.03s. Adam's personal best is 11.70s
As an U15 athlete, David King got selected to compete in the English Schools Championships, where he placed 7th. Adam placed 6th in these Championships.
Adam has now started the transition to 100m hurdles (in the U17 category).
Adam said: "It was a fantastic experience to get this training, to experience first-hand what I aspire to be and to see what it takes to train at that level."
October 2021
Adam Competes in National Athletics Finals
Ivybridge Community College Year 10 student, Adam Dingley, represented Devon in the English Schools Athletics Association (ESAA) Combined Events Championship in Bedford recently.
Adam was part of the Devon Junior Boys Pentathlon team that placed fifth in the finals after winning the South West Regional Championships in June. The national championships saw Adam performing the 80m hurdles, shot put, long jump, high jump and 800m.
In his first event, the 80m hurdles, Adam was on fine form until the last hurdle when the competitor in the adjacent lane tripped over the hurdle and fell into Adam's lane, causing him to jump over him and lose his momentum. Adam still came third in this event despite the setback.
Adam then threw a new personal best of 7.93m in the shot put, jumped 5.10 metres in the long jump and cleared 1.47m in the high jump.
In the final event, the 800m, Adam found it tough going, being more of a sprint athlete than a middle distance runner.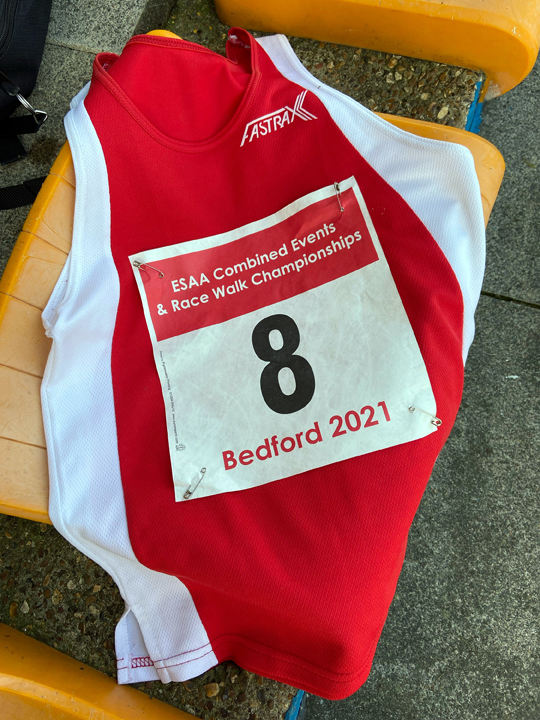 Adam said: "It was good to compete at such a high-level event. It was great day of highs and lows but there was plenty to take away from the weekend to help me continue my development. I am appreciative also for the support of the College for giving me the time off to compete at the event."
Adam's season has now ended and it provides him with some reflection time to focus on his future achievements and aspects of his performance to work on. His focus now will be on transitioning to the100m hurdles, including the technical aspects of this, concentrating on his strength and conditioning programme, and also preparations for the indoor season.
Helen Reddy, Director of Sport at Ivybridge Community College, said, "This is an exceptional achievement for Adam and we are excited to see him continue with his training and progress further. It's also encouraging to see that the likes of Olympians Katarina Johnson-Thompson, Jessica Ennis-Hill and Dean Maicey all competed in the ESAA Combined Events Championships when they were students.
Multi-events take a tremendous amount of hard work and discipline, so we hope the support of the College's Elite Talent Programme will help Adam achieve his goals."